A modern solution to an age old problem
How Automist works
Automist connects to the normal water supply, suppressing fires with 90% less water. 

Applications 
A contemporary alternative to sprinklers, suitable for most domestic and residential projects.
Building regulations
Need suppression for building control approval? Let our experts guide you through the process.
Automist manufactured by Plumis
Earlier Detection Faster Activation Better Outcomes
Life saving performance
Fast activation reduces heat and toxic smoke and provides more time for escape or rescue.
Easy to retrofit
Using flexible hose and with no need for a tank, Automist is quick and easty to retrofit. 
Low water use
Automist uses ten times less water than a sprinkler, reducing post-activiation water damage. 
See Automist in action
From private homeowners looking for fire suppression to meet building regulations, to protecting vulnerable residents in social and sheltered housing schemes, learn more about Automist's suitability for a range of applications.
Proven fire performance
Automist has been independently tested to show that it meets the fire performance standards outlined in BS 8458.
What people say
This simple but clever device should become a permanent safety feature in the home. Smoke alarms are an essential part of modern life but have remained fundamentally unchanged for forty years. Automist not only detects a fire but can put it out as well.
Sir James Dyson
British inventor & founder of the Dyson company
(Speaking after Yusuf Muhammad, Plumis Co-founder & Chief Design Officer won the James Dyson Award in 2009 for the original tap-mounted Automist system).
An innovative design concept that elevates the principle of fire sprinklers to a new level. The system is defined as an integrated part of the interior and equipped with highly advanced functionality. The topic of fire safety is thus expanded by a pathbreaking novel interpretation. This fire sprinkler system emerged as a design element within a living space, unifying safety with elegance.
Red Dot
Red dot award
I have little doubt in my mind that this product will have a major influence in enhancing safety within the home for many years to come....I have no hesitation in recommending this innovative product across the entire almshouse movement.
Trevor Hargreaves
Deputy Director of The Almhouse Association
Automist is a fantastic fire safety product and an enabler of great design. I now have the freedom to configure a property in the best way for my client's needs while still meeting important building control regulations. It's affordable and the unobtrusive nozzles don't get in the way of the design. As soon as I found out about Automist it was a no-brainer. My clients never imagined they'd be able to have the kitchen I created for them when we started the project.
Evros Agathou
Creative Director of Avocado Sweets
Expert installers
Our nationwide network of authorised installers regularly design, survey, install and service Automist in a wide variety of projects. Your local installer will be happy to discuss your project and will guide you through the process from initial survey, through building control approval to installation.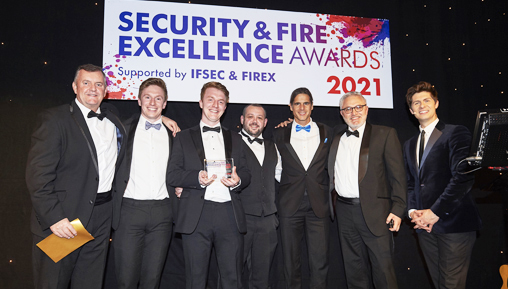 Plumis and MCFP scoop national award for fire safety projects
Plumis and installer MCFP's fire safety work with Swindon Borough Council and Walls & Futures was recognised at the Security & Fire Excellence Awards. Read more.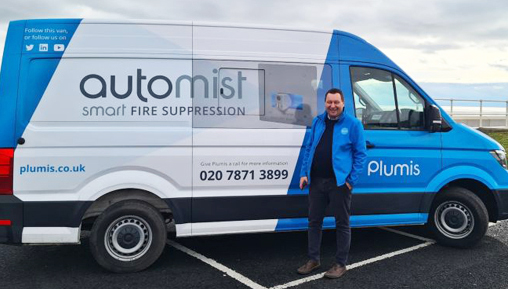 Unveiling Plumis' Automist demo van - available now
We are excited to reveal our brand new demonstration vehicle which will be coming to a town near you in the not too distant future. Read more.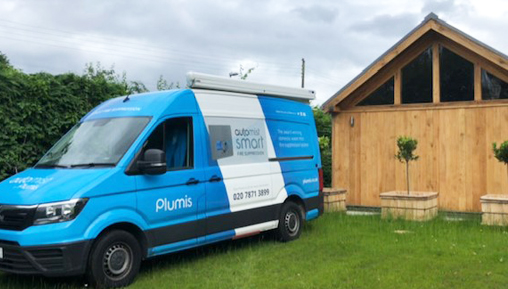 Eco self build protected by Plumis wins Telegraph award
Automist was the perfect solution for a first-time buyer who scooped two top awards at The Daily Telegraph Homebuilding & Renovating Awards 2021. Read more.
How to buy
Our installers will guide you through the process from initial survey to installation.
Request a demo
See Automist in action on the Plumis demo van or via an online demonstration. 
Ask us a question
We're here to help, contact the team if you'd like to know more about Automist.