BS 8458 Conformance
Automist activates faster to suppress the fire early and limit the production of toxic smoke, increasing the time available for people to escape or be rescued.
It has been independently, third-party, tested and conforms with BS 8458:2015. It is commonly used as an alternative to fire sprinklers (BS 9251).
Installation in as little as a day
Want to discuss Automist's suitability for your property?
Contact your local Authorised Installer. Submit your layout for review.
How Automist works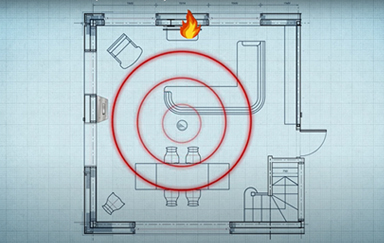 In the event of a fire, the system is triggered automatically by a ceiling mounted detector.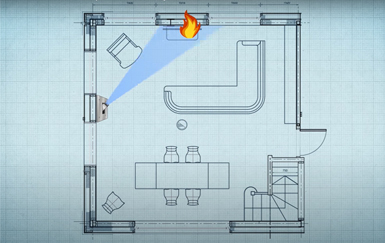 Automist's sprayheads will scan the room to look for temperature changes indicating a fire.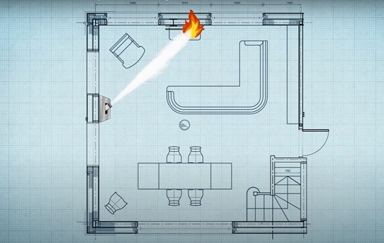 If danger is detected, the sprayhead best positioned to tackle it targets it with watermist.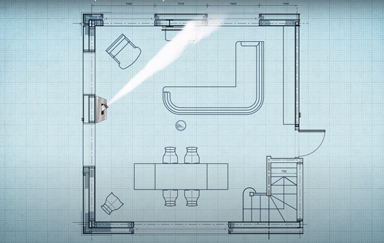 Watermist removes heat, suppressing the fire while minimising water damage.
---
Why choose Automist

Peace of mind
Automist has been designed to detect fire earlier and activate faster, to enhance protection for people and property.
 
Enjoy open plan living
Get light airy living spaces that meet building regulations. Automist can help streamline the approval process.
 
Minimised water damage
Automist uses 90% less water than a traditional sprinkler, significantly reducing post-activation water damage.
Aesthetic Design
An award-winning contemporary and customisable wall-mounted nozzle avoids unsightly ceiling fixtures.
---
Our memberships, accreditations and awards