Intelligent fire suppression
Suitable for use as an alternative to traditional fire sprinklers in many domestic and residential settings, Automist is trusted to protect more than 10,000 properties; from private homes where it enables open plan layouts and loft conversions, to large sheltered housing schemes where it protects residents who are greater risk from fire.
Automist has been independently tested to show it provides BS 8458 fire performance, using a tenth of the water used by a traditional sprinkler. Automist does not require a tank and connects to the normal domestic water supply for ease of installation and reduced water damage post-activation.
Talk to the experts
Want to discuss Automist's suitability for your property?
Contact your local Authorised Installer. Submit your layout for review.
How Automist works
Automist is an intelligent fire suppression system widely used both as a fire safety add-on and as a trade-off, and is incorporated into the fire strategy of developments large and small.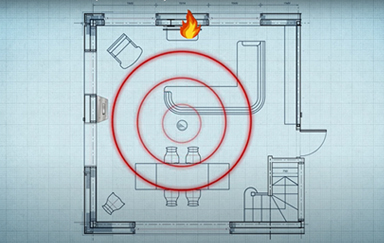 In the event of a fire, the system is triggered automatically by a ceiling mounted detector.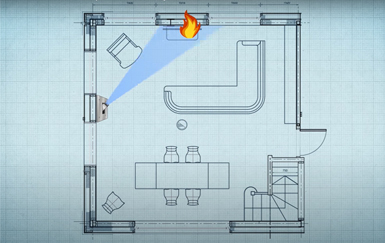 Automist's sprayheads will scan the room to look for temperature changes indicating a fire.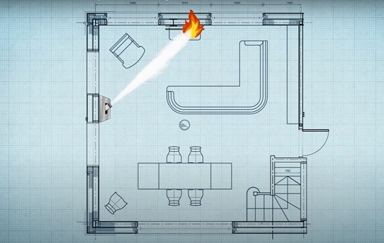 If a fire is detected, the sprayhead best positioned to tackle it targets it with watermist.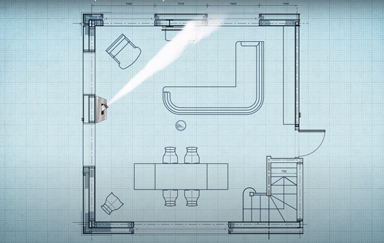 Watermist removes heat and displaces oxygen from the fire zone, resulting in fire control.
---
Why choose Automist

Peace of mind
Automist has been designed to detect fire earlier and activate faster, providing better protection for people and property.
 
Enjoy open plan living
Get light airy living spaces that meet building regulations. Automist can help streamline the approval process.
 
Minimised water damage
Automist uses 90% less water than a traditional sprinkler, significantly reducing post-activation water damage.
Expert installation
Our network of authorised installers can advise on suitability and help you to navigate the building control process.
Ultra-fast personal protection system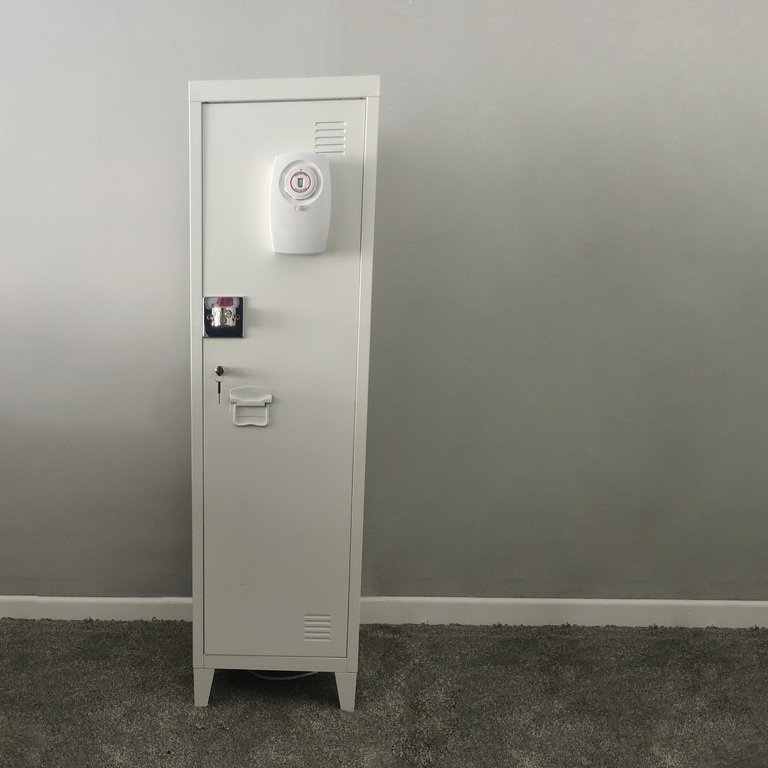 The ultra-fast personal protection system can be installed quickly and easily to provide immediate protection for individuals at greater risk from fire. It has a self-contained water tank and plugs into a normal domestic socket. It will notify you when it has been activated, or if the system loses power.
Extra protection