Fire Sprinklers have remained fundamentally unchanged since they were invented in the 19th Century. We developed Automist Smartscan because we believed they could be better: operate faster, be more reliable and cause less water damage. Automist is trusted in both the UK and US with over 10,000 installations. It can be installed with reduced plumbing requirements, no tank or commercial water supply required, and less disruption because it uses flexible hosing and does not have to be fitted in the ceiling.
Gain approval with less disruption during installation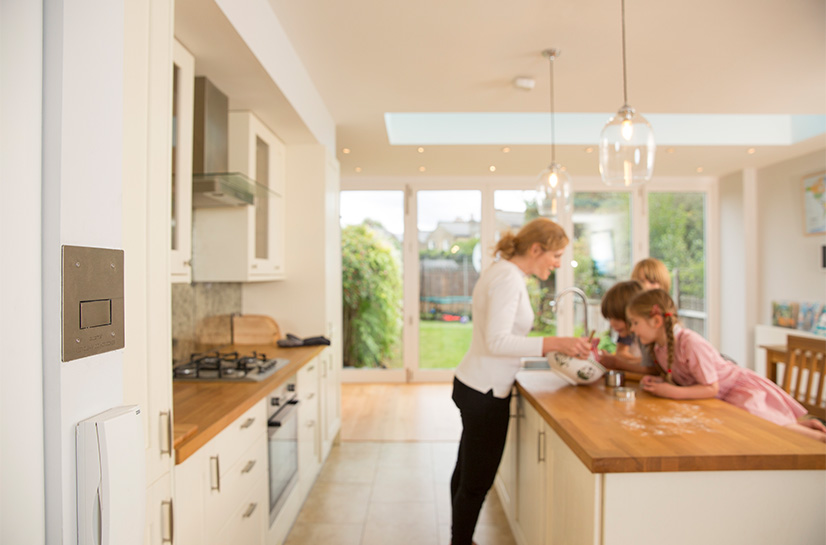 Automist Smartscan® received the highest distinction in the Red Dot Award: Product Design 2016, which goes to only 1.5% of all entries. Selected by an independent expert panel, according to criteria such as degree of innovation, formal quality, functionality and ecological compatibility. The jury awards the highest single distinction, "Red Dot: Best of the Best", for ground-breaking design.
 
Reinvented fire sprinkler uses 90% less water

All the linked spray heads will begin scanning when triggered by a Plumis multi-sensor wireless or wired detector. They start measuring the temperatures within the room using an infrared sensor. The scan looks for an exceptionally high-temperature reading or a differential increase between scans. Once the temperature exceeds a threshold, that head is deemed to have successfully located a fire. All heads which find a fire during a scan are then compared to see which has the best view.
The selected spray head will lock onto the desired location and activate the high-pressure pump, driving mains water through the unique nozzle unit, quickly directing a dense fog into the fire area. The high momentum vertical spray orientation with a horizontal trajectory is designed, so even shielded fires are saturated with a turbulent flow of mist, suppressing the fire.
Installations are logged in a Plumis central database, including everything from the software version to the maintenance cycle. Each unit also has a 'black box' for capturing fire incident data which can be valuable during an insurance claim.
 

Rapid approval for UK Building Regulations
Automist Smartscan has been independently, third party, tested by Exova Warrington Fire to confirm that it meets the performance requirements of BS 8458 2015, as validated by BSI Verification Certificate (VC 712581).
For architects and other building designers, it frees up options for open-plan living without compromising on safety or falling foul of the Building Regulations. It occupies hardly any space and runs off the water mains, avoiding the need for separate storage tanks. More than that, it is elegant and discreet, designed to complement contemporary living.