Automist in open plan loft conversions
Homeowners often carry out refurbishment projects in order to create living spaces which look and feel better. Unfortunately, modern layouts are often at odds with the fire safety requirements of Building Regulations: the guidance encourages either unattractive compartmentation, or costly and disruptive sprinkler systems.
Automist can be used as a more convenient alternative to sprinklers to meet Building Regulations and is particularly suitable in loft conversions where the ground floor has an open plan layout. It was designed to minimise the risk of leaks and minimise the consequential water damage of activation, without compromising performance.
Selecting Automist typically means you can install the system using your existing water supply. No need for an expensive water mains upgrade or a tank.
Unsure whether Automist is suitable for your property?
Submit your layout for review to an Authorised Installer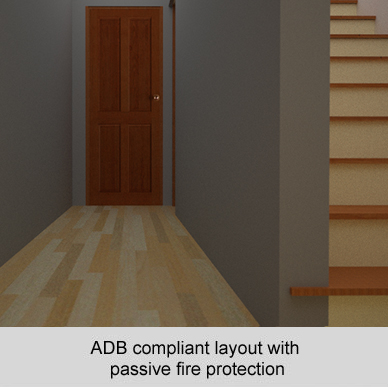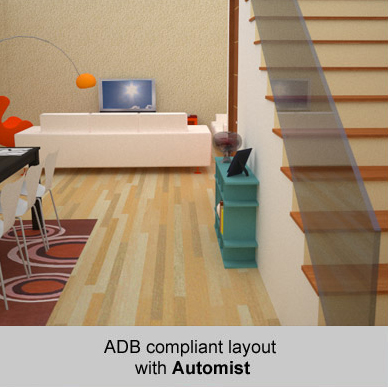 ---
Automist and LABC Assured
To ease approval, Automist is LABC Assured for use with open plan layouts in loft converted houses. The Registered Details scheme is intended to allow building control officers to approve a project without a long and detailed investigation, in the knowledge that the product has been rigorously checked by LABC members.
 
Automist gives two critical benefits, whilst reducing cost and disruption:
Homeowners can create real value in their homes without aesthetic trade-offs.

Building Control officers can be assured that a modified home is a safe living environment with no limitations on use that may eventually be circumvented by the occupier.
 
  Published Article from ABC+D Magazine - Dummy walls: dumb idea! (0.642MB)
"In an open plan loft conversion, a retrofittable suppression device offers not only comparable costs to dummy walls: it solves the regulatory problem permanently and also provides permanent fire safety to occupants."
  Open plan loft conversions flyer - Enabled by Automist (0.362MB)
"Automist is a discrete, easy to install sprinkler alternative, trusted in over 10,000 installations."