Become an Authorised Automist Installer
Join our network of installers of intelligent fire suppression systems manufactured by Plumis
Over 12,000 Automist fire suppression systems have been installed across the UK by a trusted network of installation professionals. These independent businesses include main contractors, alarm installers, fire sprinkler professionals and loft conversion companies. All our installers go through a rigorous authorisation process to qualify and can fulfil a range of projects suitable for BS 8458 applications: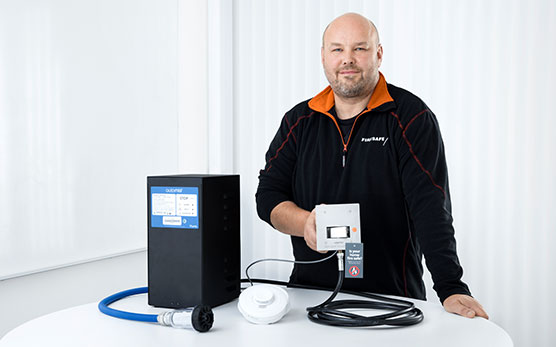 ---
Roles and responsibilities of an Automist installer
All designs, installation procedures and maintenance must be carried out by trained individuals (with a valid training certificate for the role they are performing). Plumis has developed a training suite, specific to its technology, so all active personnel can upskill and demonstrate their competence.
Ensure that the Products are designed, installed and serviced in accordance with the latest Design, Installation and Operation Manual (DIOM).
Fully responsible for all system designs and any deviations from the Company's installation guidelines
---
What's required?
Expand All
Must have Public Liability Insurance of at least £2 million

Must have Professional Indemnity Insurance of at least £1 million

The business description declared in the insurance policy must be accurate for the works undertaken: installation of sprinklers/misting/fire suppression systems

Must have an Employer's Liability cover of at least £2 million for claims arising from a single event or series of related events in a single calendar year
All reseller installers of Automist must adhere to the obligations of the Plumis reseller agreement, and all installations must be in line with the latest edition of the Design, Installations and Operation Manual (DIOM).
Electrical work must meet the NICEIC standards and plumbing work must meet the standards of the Chartered Institute of Plumbing and Heating Engineers (CIPHE)
All Automist, design, installation and maintenance procedures must be carried out by authorised personnel (with a valid training certificate for the role they are performing).