---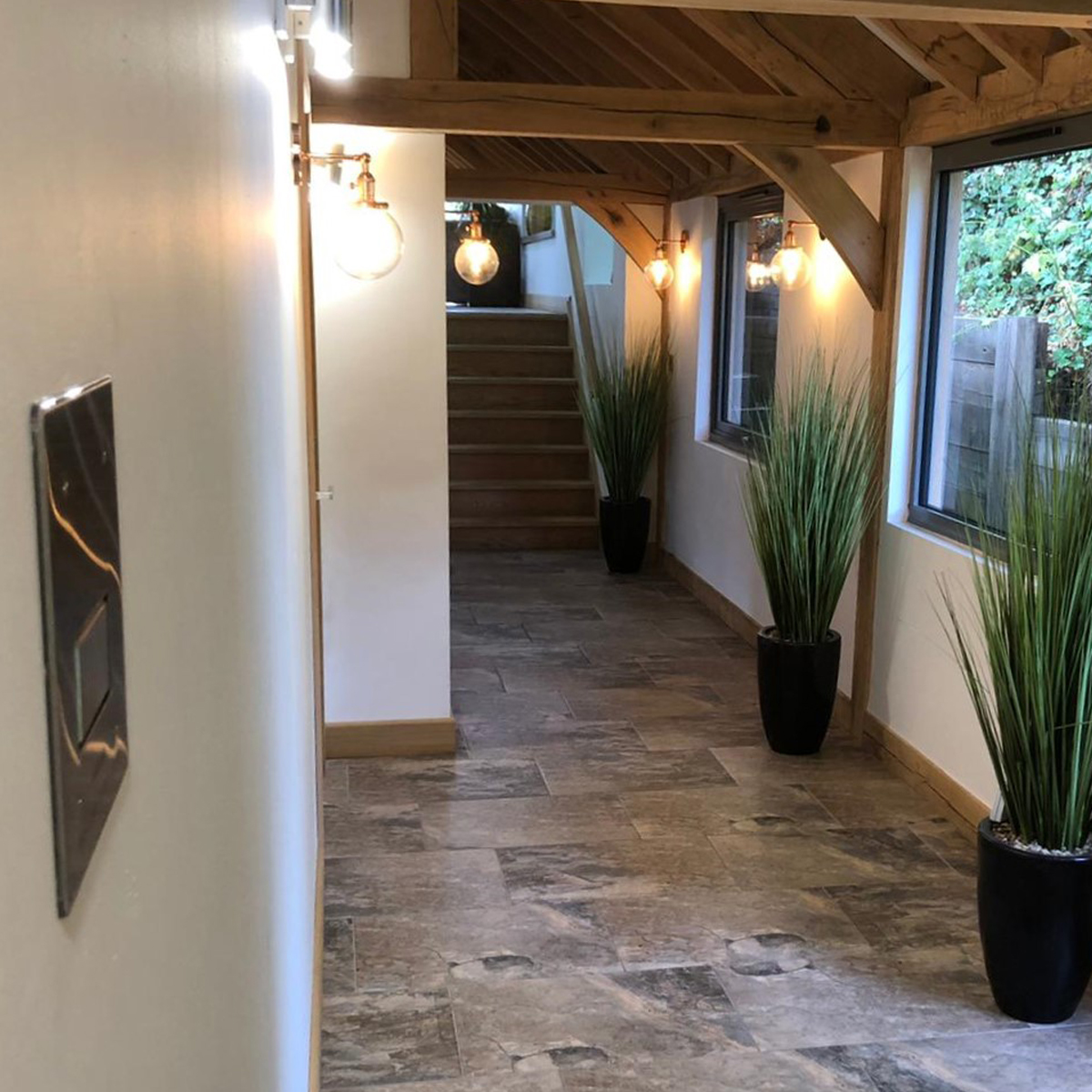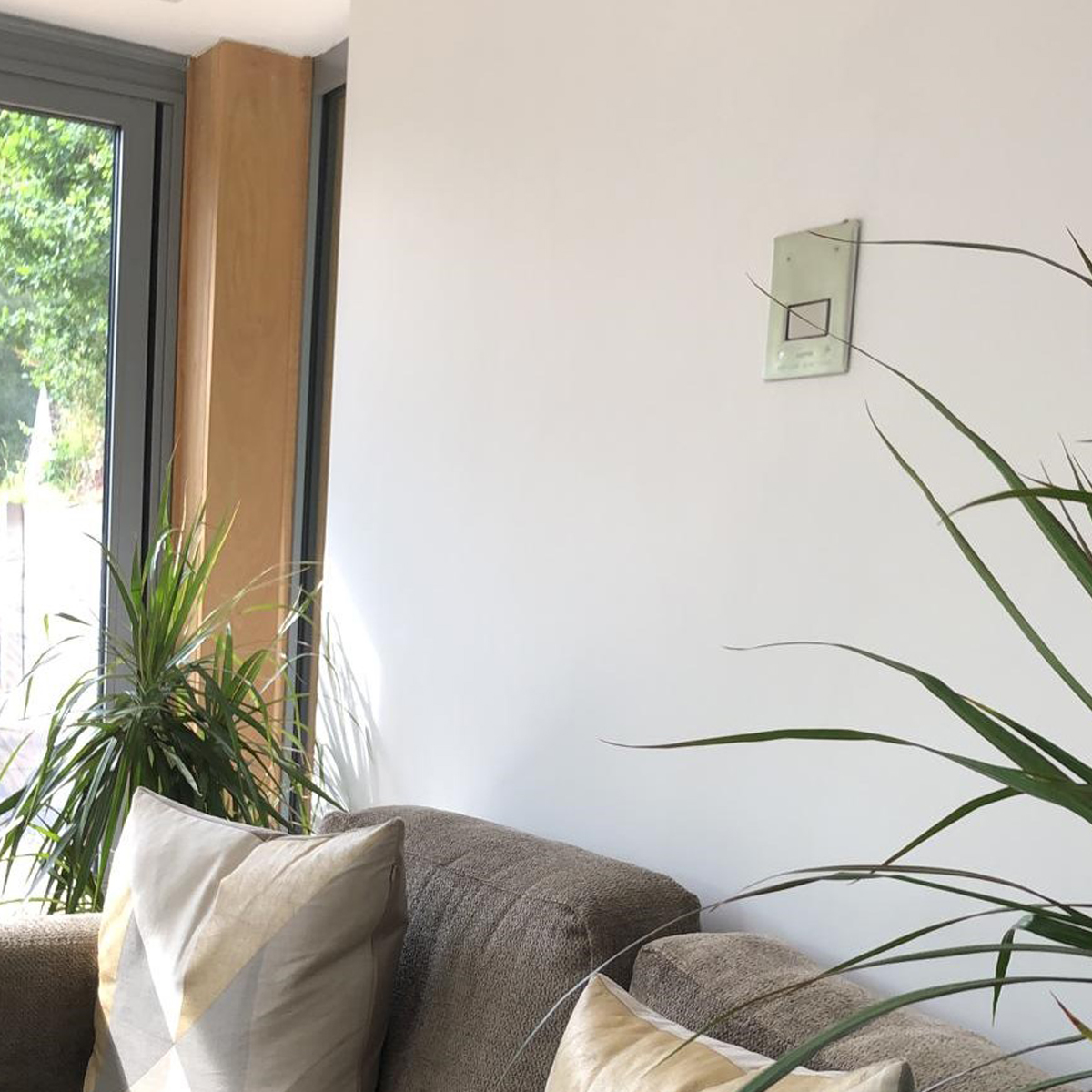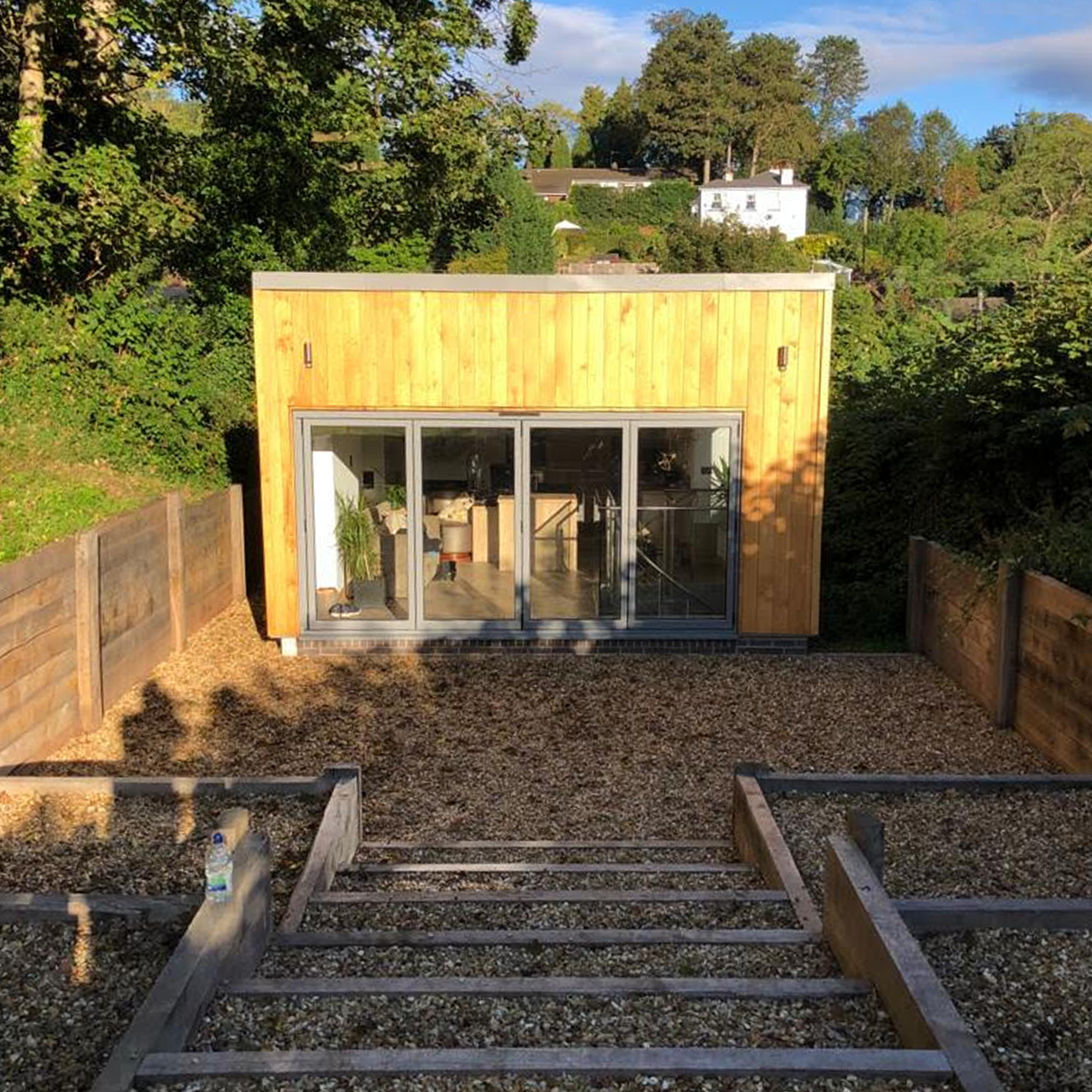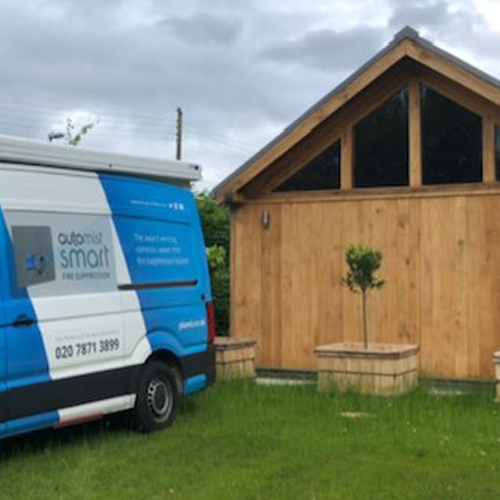 Automist was the perfect solution for a first-time buyer who scooped two top awards at The Daily Telegraph Homebuilding & Renovating Awards 2021 for building her own eco house 'Little Gem' in Staffordshire.
The challenge
Determined to build a high specification home on a tight budget, 28-year-old Patsy Parr took a leap of faith to set about building her own sustainable oak-framed home 'Little Gem' in the picturesque village of Kinver.
The home was built on a sloping site, featuring an open-plan kitchen and a spiral staircase leading to an undercroft. Surrounded by 50 protected trees, Patsy wanted to install a smart, fire safety solution that would complement the innovative and attractive design of her home and wouldn't take up lots of room, as space was limited.
Our approach
After researching suitable fire suppression systems, Patsy was drawn to Plumis' award-winning technology Automist because of its discreet design and the fact it didn't need a tank as it connects directly to the domestic water supply.
Automist also uses a tenth of the water of conventional sprinklers upon activation, resulting in minimal consequential damage. Patsy said: "After spending so much to build my own eco house, I wanted to make sure it was well protected – especially given it is made of oak – and in the event of a fire that the suppression system I did have in place, wouldn't destroy the interiors.
"I was really impressed by the system's ability to reduce water usage without compromising safety, which was one of my reasons for choosing the system."
Plumis' system uses smoke and heat sensing in tandem to identify and target the origin of a fire. The spray head located closest to the fire is then activated, enabling the pump to drive the mains water through the unique wall-mounted nozzle unit, targeting the fire directly with watermist – removing heat and displacing oxygen from the fire zone, resulting in fire control, suppression or extinguishment.

Patsy was also reassured by the system's 'black box' memory which captures data that can be useful for any insurance claim.
The simplicity of the system, along with the speed and ease of installation by Approved Automist Installers, Blue Light Safety also fitted in with Patsy's 25-week build schedule – all completed safely, during the Coronavirus pandemic.
Outcome
Built in just 22 weeks, during a global pandemic and to a tight budget. Patsy was delighted to achieve her dream of building a safe, secure and comfortable home for herself before she was 30.
Automist not only enabled Patsy to integrate a system that offered increased protection, whilst fitting with the aesthetics of the home, but building control were also impressed with the system's capability.
To top it all, the house was awarded Spirit of Self Build and Readers' Choice at The Daily Telegraph Homebuilding & Renovating Awards 2021.
The award champions the nation's most inspiring homes, recognising great design along with the ambition and collaboration of teams behind every successful project.
Patsy said: "Building 'Little Gem' was a personal achievement for me and I'm really proud it's been recognised by the award judges.
"The first thing that struck me about Plumis' product was that it looks amazing and was the perfect solution for my open-plan design. I love problem-solving technology and Plumis ticked all the boxes for me and building control. From a personal point of view, I feel safe in my house and that my dream home is well protected."
If you are interested in knowing more about how Plumis' Automist technology can support your self-build project, get in touch on 020 7871 3899.
Download an Automist Information Pack

---