---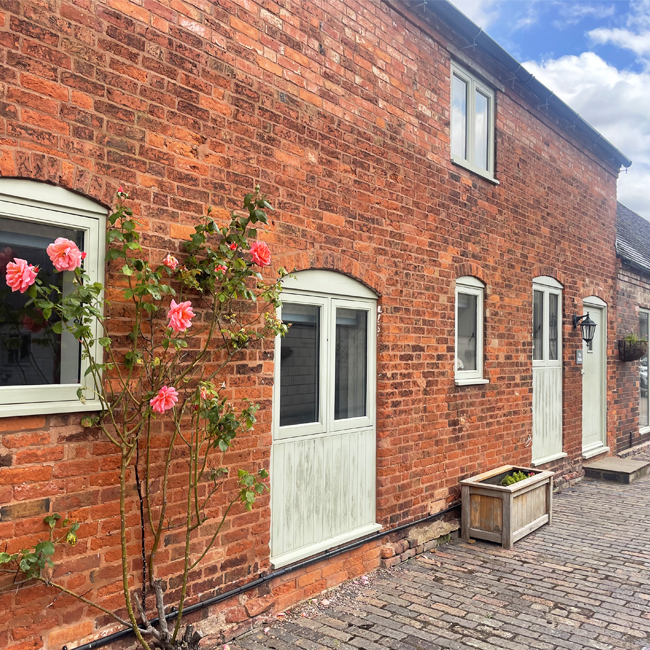 Automist ticked all the boxes to protect holiday cottages in Staffordshire after new fire safety regulations were introduced in England.
The challenge
Dale Cottages are three barn conversions on a working farm in Wigginton, near Tamworth, which had been successfully run as small holiday lets for five years.
In October 2023, new regulations were introduced relating to fire safety in such properties. The requirements of the Building Safety Act 2022 include the need for fully recorded, comprehensive, up-to-date fire risk assessments and adequate fire safety measures.
The cottages' owner, Helen Pugh, was keen to not only comply with the changes but be proactive in preparing for potentially more stringent rules in future.
Approach
The cottages have an open-plan kitchen, lounge and diner on the ground floor, with a single stairway connecting to the first floor, so Helen wanted a system to suppress any fire while protecting the occupants' escape route.
Helen's research led her to choosing the electronically activated watermist system Automist as the most appropriate and effective form of fire suppression for the properties.
Approved Automist installer Fire Mist fitted the system in each cottage's kitchen, taking less than a day to complete each installation.
Outcome
Helen said: "Automist just seemed perfect for the job, and it's given me peace of mind that the cottages and our holidaymakers are safe.
"I like the fact that the heads scan to find the fire source, then targets watermist on that area instead of the whole room. Also, the sensors ensure it only activates when needed, rather than having a false alarm every time someone burns some toast. As it is a dry system, I don't have to worry about Legionnaires either.
"Fire Mist were brilliant, fitting the systems quickly and tidily at a busy time of year – the middle of harvest in August. We were able to just leave them to it without any problem, so it was a piece of cake for us."
If you have questions about the new guidance and how Plumis' technology can enable you to meet building regulations, contact our team for advice.
---