---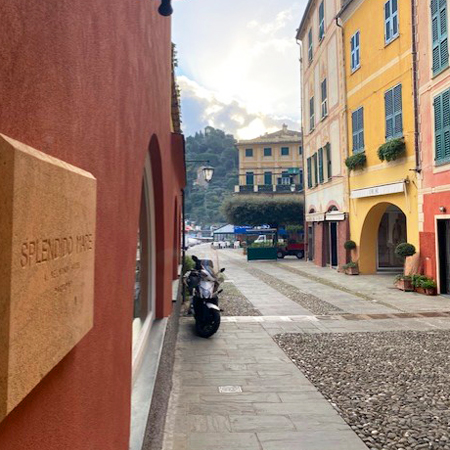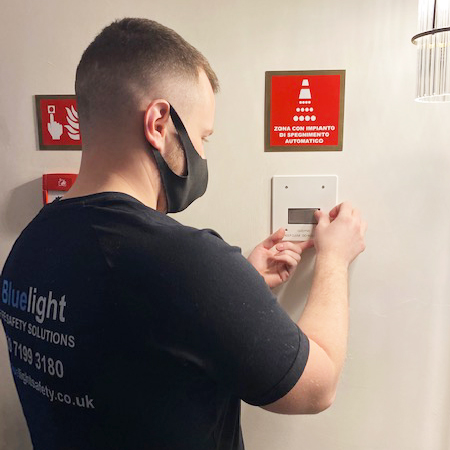 Following the renovation of a hotel located in the heart of Portofino, Automist was recommended by a fire engineer to protect the open-plan lobby.
Renovations to a luxurious hotel set on a verdant hillside overlooking the yachts of Portofino Harbour were nearing completion – ahead of the peak holiday season.
A fire engineer working on behalf of the hotel group recommended that fire suppression was installed to protect the building's brand-new open-plan lobby, which in the event of an emergency would also serve as a means of escape for guests.
While the installation of Automist was not mandatory for compliance with building regulations, after reviewing the system's capability and the enhanced fire protection it could offer, the hotel electively decided to commission the system.
Approach
Approved installer Blue Light Safety, who has carried out international Automist installations in Gibraltar and Jersey, worked closely with the hotel's managers in Italy. This was initially over video calls to scope out the requirements and viability of the system, ahead of flying out to carry out the install.
Working alongside a locally based electrical company Blue Light Safety completed the work in just two days.
To provide adequate protection across the lobby, a single pump and sprayhead was installed with the pump stored discreetly in a dedicated cupboard.
Blending seamlessly into the hotel's interior design, Automist runs directly off the domestic water main, using nearly ten times less water than sprinklers. Low water usage reduces the cost of installation and the chance of leaks, but also consequential water damage in the event of an activation.
Learn more about the benefits of Automist for open plan layouts by reading our latest case studies.
If you are interested in knowing more about how Plumis' Automist technology can protect your facility's open-plan layout, get in touch on 020 7871 3899.

---