---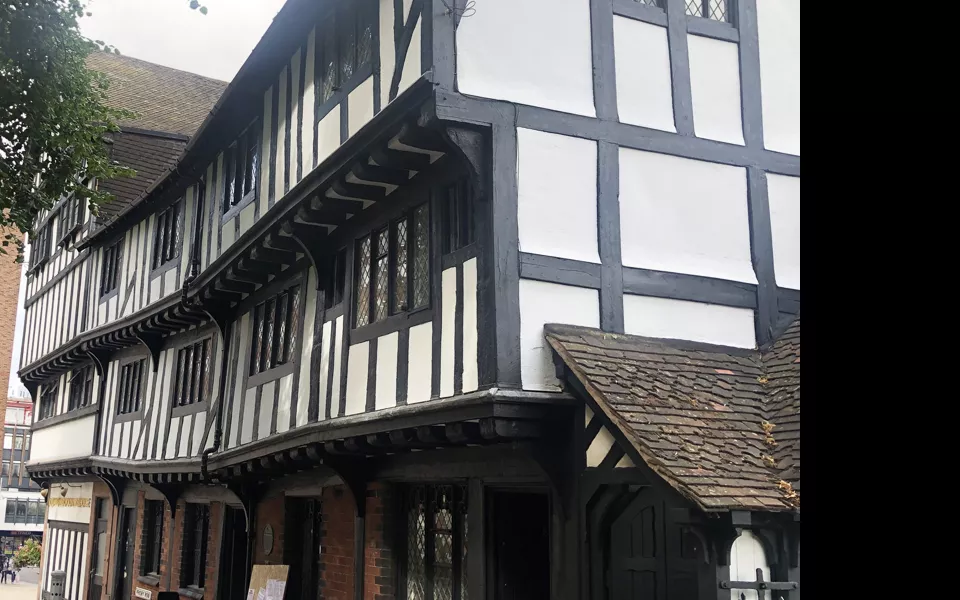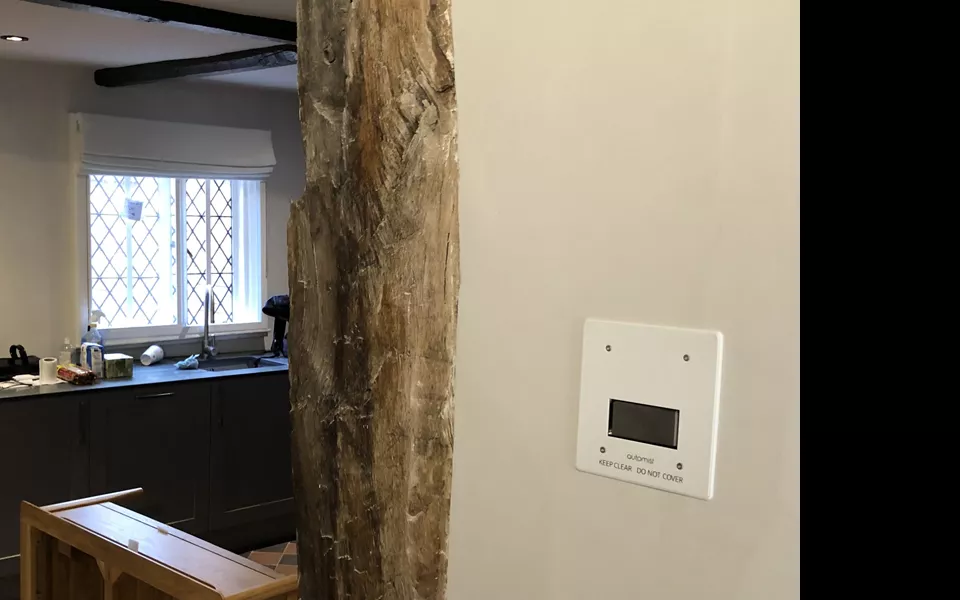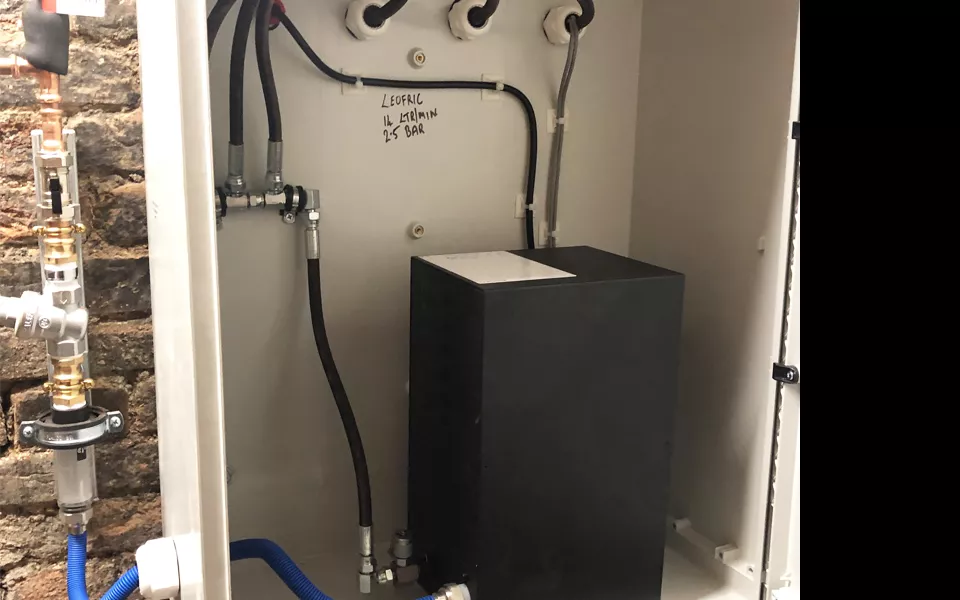 Automist came to the rescue during the sensitive refurbishment of historic cottages in central Coventry when fire protection was required.
The challenge
The Historic Coventry Trust was refurbishing 3-5 Priory Row (formerly known as Lychgate Cottages), a 15th century timber-framed building next to Holy Trinity Church in the city centre, to give it a new lease of life as luxury holiday homes.
Dating back to 1415, this row of three cottages on Priory Row is Grade II* Listed so needed a sensitive approach to transforming them into four homes, fit for modern living and compliant with up-to-date safety standards.
Towards the end of the refurbishment project, building control highlighted the need for a ground-floor fire suppression system in two of the three-storey cottages. This extra safety measure was required to protect the escape route in case of fire, as the staircase in each property leads into an open plan kitchen/dining room.
Approach
Approved Automist installer Firemist advised the architects, Vagdia & Holmes, on the best solution for their needs and then worked with historic building refurbishment specialists Messenger BCR to plan installation of our watermist system.
Firemist worked together with Messenger BCR to identify the best locations for the sprayheads, sensors, high-pressure hoses and water pump to minimise potential damage to the building. In addition, Firemist carried out all the plumbing and electrical works necessary for the installation.
Outcome
Automist was fitted swiftly and easily, with minimal disruption to the main contractor, despite the work having to be carried out at an advanced stage of the refurbishment project.
Installing this additional layer of fire protection was also achieved without damaging existing period features of the building, such as its oak skirting boards.
Upon completion, members of the Historic Coventry Trust were given a short training session about how Automist works and what happens when the system is activated.
Commenting on the install, architect Jason Brooks, said: "As most would expect working on a historic building like 3-5 Priory Row, a core challenge for us was ensuring we preserve as much of the original building as possible, whilst also ensuring it is compliant with the prevailing building regulations.
"Following an assessment, building control recommended the installation of Plumis' fire suppression technology as an adaptable solution that could be easily installed throughout the historic structure without damaging the fabric of the building. It also provided key benefits over other systems, such as directly targeting fire and minimising damage by using 90% less water than traditional sprinklers – if activated.
"Overall, we're really pleased with how the installation was carried out and with little interference."

If you manage a heritage building and are interested in knowing more about Plumis' Automist technology, get in touch on 020 7871 3899.
3-5 Priory Row are bookable as unique holiday accommodation via the Historic Coventry Trust website at: https://www.historiccoventrytrust.org.uk/stay-with-us/
Download - A guide to getting rapid Building Control sign off with Automist
---