---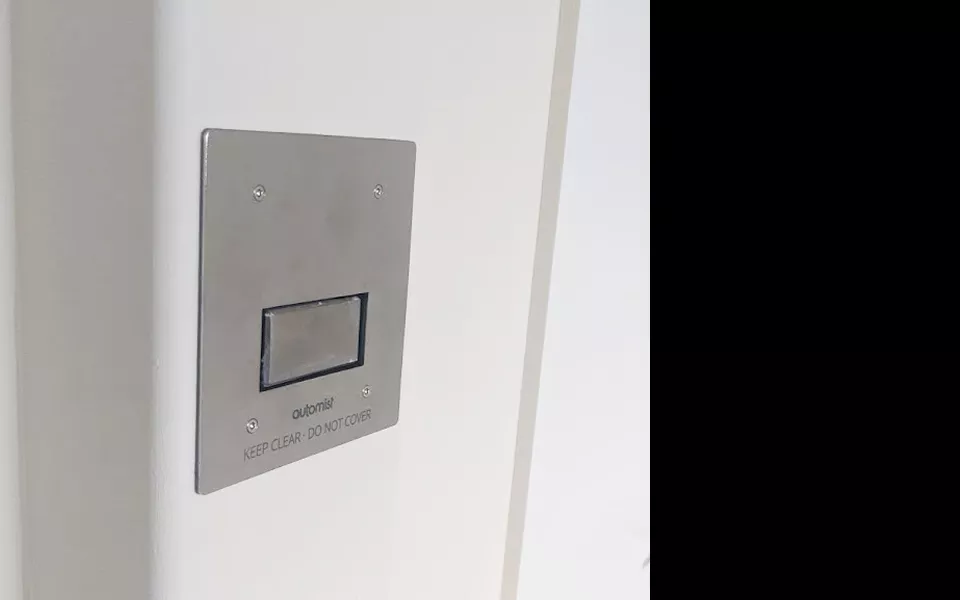 Plumis teamed up with four social landlords to explore how our watermist fire suppression system could rise to modern day challenges and play a key role in safeguarding residents while future-proofing homes.
The challenge
With increasing pressure to prioritise fire safety, housing providers are eager to find an efficient, affordable way to keep residents safe.
We worked with the Disruptive Innovators Network to help four housing associations seeking a solution, so they could implement actions resulting from fire risk assessments and Personal Emergency Evacuation Plans (PEEPs).
One participant was also interested in investigating sensor technology that might support older residents in its assisted living and residential care schemes to live independently for longer.
Approach
We fitted Automist in at least two homes owned by Thorngate Churcher Trust, Loreburn Housing Association, Worthing Homes and mhs Homes.
To investigate our system's further potential, we connected the electronic temperature-detecting sensors – which activate targeted misting sprayheads – to the internet, so data could be downloaded and monitored remotely.
Outcome
The project, which took place between July 2021 and January 2022, successfully demonstrated that Automist was a cost-effective solution for landlords to demonstrate compliance with fire safety requirements.
Participants were impressed at how quick and easy the system was to retrofit, as well as the fact it is less damaging when activated by using significantly less water than traditional sprinklers.
Remotely collected data revealed how well it worked. Sensors recorded a temperature spike in one flat (caused by cooking) but sprayheads were not triggered as they did not detect a fire.
We are now exploring how this capability can be taken further, using these sensors to monitor people's presence and movement. This could help landlords identify and support vulnerable residents, such as individuals with mobility issues or dementia, and – in case of a fire – assist firefighters by pinpointing occupants' location in a building.
The technology's measurement of ambient temperature can also facilitate smart buildings, allowing detection of issues relating to energy efficiency (supporting the ongoing drive towards decarbonisation), fuel poverty, cold spots and damp problems in properties.
If you work in social housing and are interested in knowing more about Plumis' Automist technology, get in touch on 020 7871 3899.
---