Old buildings are particularly susceptible to fire damage, a large number of heritage buildings are damaged by fire every year. Automist Smartscan provides effective fire suppression ideal for water sensitive applications such as cultural heritage properties. 
As a dry pipe non-pressurised system, Automist removes the risk of burst pipes. Unlike a wet pipe system, dry sprinklers are free of water until a fire is detected. The unique spray head is subtly mounted on a sidewall, so it can even be used in rooms with decorative ornamental plaster ceilings with centres, ceiling rings, ceiling roses, and cornices.
Our system ensures installation occurs with a minimum of disturbance to the fabric and structure of the building. In older homes, asbestos can be present in ceilings decorated using Artex. Its dangerous disturbance or expensive removal can also be avoided using Automist.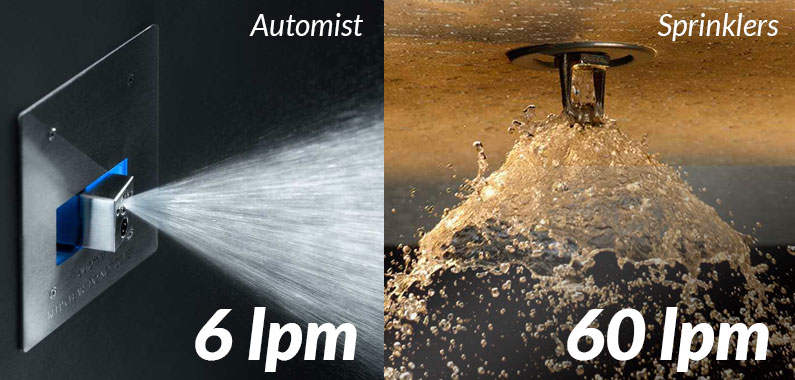 This revolutionary new system can detect fires, locate them, and put them out preventing the destruction that can be caused by fire and water in our historic property. We are proud to be the first in the U.S. to install the Automist System and comforted to know that our visitors' safety is assured and the Goodridge Freedom Center is protected from fire related damage.
Crispus Attucks was faced with this problem when they were required to install fire protection in the Goodridge Freedom Center in November 2016. Its walls shelter stories of the lives who hid here for safety and its detailed façade covers the depth of its historical owners' true story, both of which demanded to be safeguarded.