Student Accommodation Fire Safety
Student fire safety advice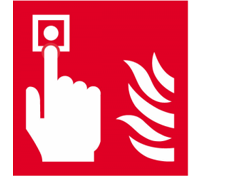 Plan and practice an escape route with your housemates.

Fit a smoke alarm on each level of the property.

When you have finished a cigarette put it out completely. Make sure all cigarette ends are cold before emptying ashtrays.

Never smoke in bed.

Don't cook if you've been drinking alcohol – especially late at night. One in four injuries from house fires started by deep–frying occurs between 10 pm and 4 am.

Ensure all electrical appliances are switched off before going to bed and don't overload plug sockets.

If a fire starts get out, stay out and call 999
 
Every year, around three hundred and fifty 18 to 24-year-olds are injured in accidental house fires started by cigarettes, smoking materials and candles. More than half of all accidental fire deaths amongst this age group occur in the kitchen when cooking, when handling hot substances or through misuse of electrical equipment. Increasingly fire sprinklers are being used to protect halls of residence, blocks of flats and HMOs to improve safety.
  Download Information from BAFSA - Fire Sprinkler Systems in Student Accommodation
 


If you live in halls of residence
All universities and colleges have a person responsible for fire safety. If you have any concerns or questions about fire safety in halls – for example, you've spotted a fire risk – speak to them.

If you are a disabled student and would need assistance if there was a fire, let the university or college health and safety officer know when you arrive.

You should also:
check what the fire safety rules are – such as any ban on candles in rooms
pay attention to fire drills and never ignore alarms
If you live in privately rented accommodation
If you live in a private house or flat, make sure it's fitted with smoke alarms on each level of the property - and that they are tested regularly.
Check that your escape route is clear. For example, make sure there are no bikes blocking your exit in the hallway, and be aware of any windows that are barred.
If you're a student in England, you can request a home fire safety visit from your local Fire and Rescue Service. They may provide and fit a smoke alarm for free.