Fire Sprinkler Alternative for Loft Conversions
Unlock the space in your loft and enjoy open plan living 
A loft conversion can unlock valuable extra space in your home. However, often the only way to maintain a beautiful open plan layout on the ground floor after a loft conversion, and to meet building regulations, is to install fire suppression.
Automist, an award-winning watermist suppression system provides a contemporary alternative to sprinklers, enabling open plan layouts that meet building regulations. Connecting to the normal domestic water supply, Automist is quick and easy to install - there's no need for a tank or costly water supply upgrade.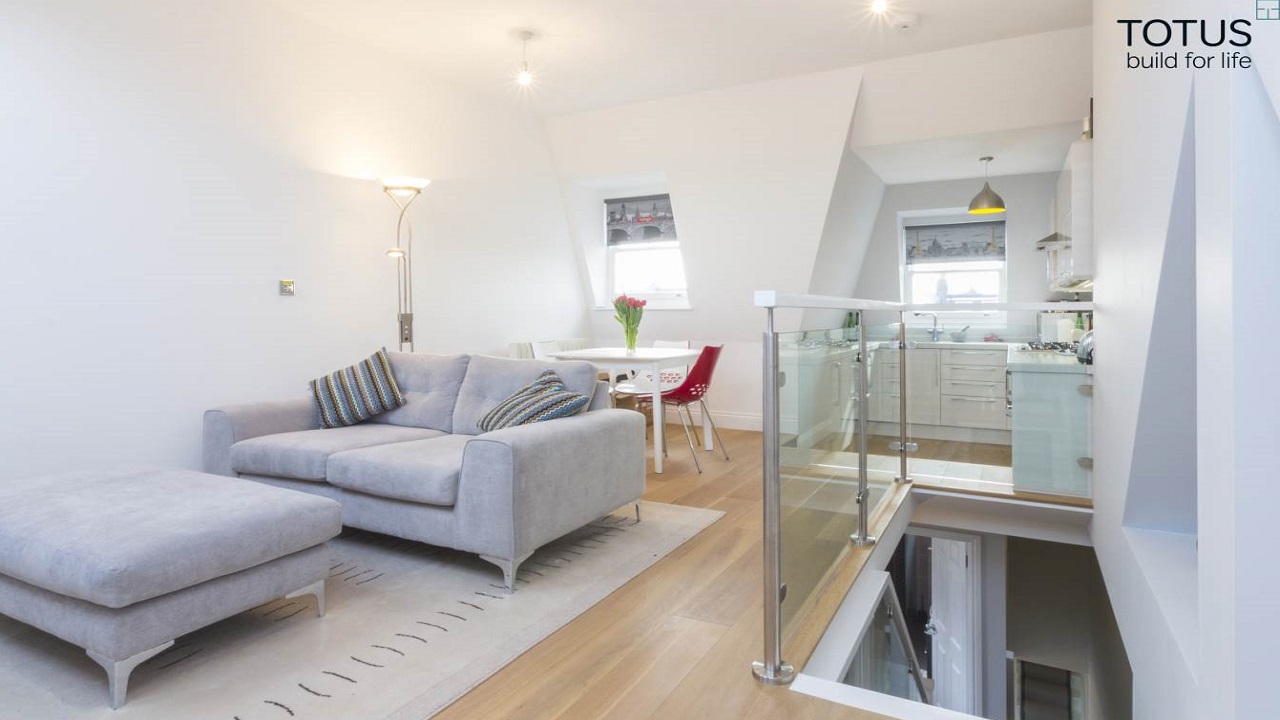 ---
Enjoy design freedom enabled by Automist 
Expand All
Our expert installers will guide you through the building control process step by step
For a single dwelling Automist can usually be installed in a day or two, with minimal disrution to occupants and the fabric of the building
Unlike a sprinkler, there's no need to find room for a large tank or for a costly upgrade to the water supply as Automist connects to the normal domestic water main
Automist reduces water damage and possible repair costs by discharging ten times less water than a traditional sprinkler, so it won't cause a major flood when it goes off
Is Automist right for my project?
Whether you're an architect designing a contemporary open plan layout or a homeowner looking to create more space by converting your loft, Automist is the stylish, contemporary fire suppression system, that can get your plans approved by building control. 
Find out how Automist could help you gain approval by speaking to our Authorised Installers who can advise further and provide a quote.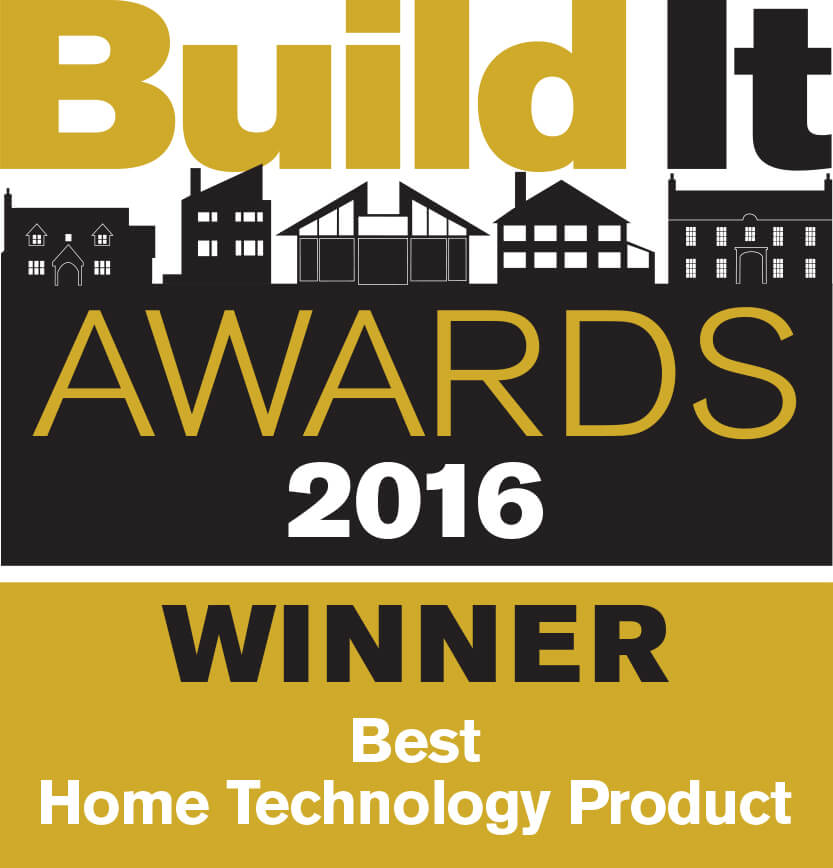 Modern open plan loft conversions enabled by Automist
Visionary Lofts use Automist for loft conversion solution. Watch the video:
Stylish, contemporary flat renovation and loft conversion project in Wimbledon, London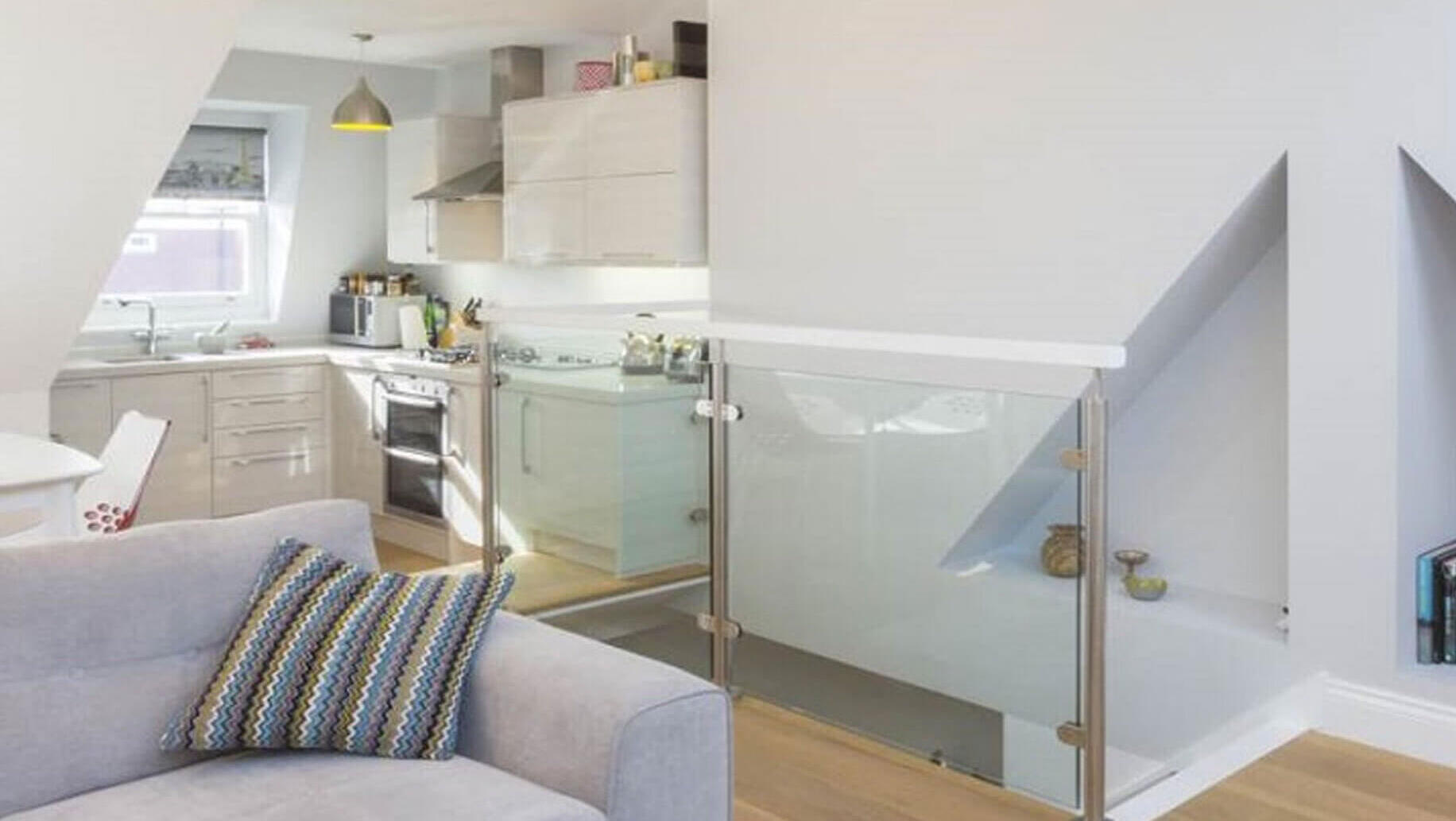 ---
Learn more about how this innovative sprinkler alternative uses fine watermist to suppress fires.
Automist can be used as an alternative to traditional sprinklers in most domestic applications.
Your local Automist installer will be delighted to discuss your project and to provide a quote.