Fire suppression for volumetric modular homes
Installing fire suppression systems in homes manufactured using volumetric modular technologies can be made easy using Automist. Installation of this smart suppression system can be integrated into an offsite factory-controlled environment:
Full installation and commissioning on the build site: The suppression system can be retrofitted and commissioned by Plumis on the build site with the modular builder making good to complete the house.
 
Part fit/in the factory and complete on the build site: After initial training by Plumis, the builder could install all the 'hidden' pipework in the factory using material provided by Plumis leaving access points for the work to be commissioned on the build site by Plumis.
 
Factory install: Full build site commissioning where Plumis train the modular builder to fix the full sprinkler system. To ensure quality Plumis will audit an agreed sample of factory installations, then commission the systems on the build site.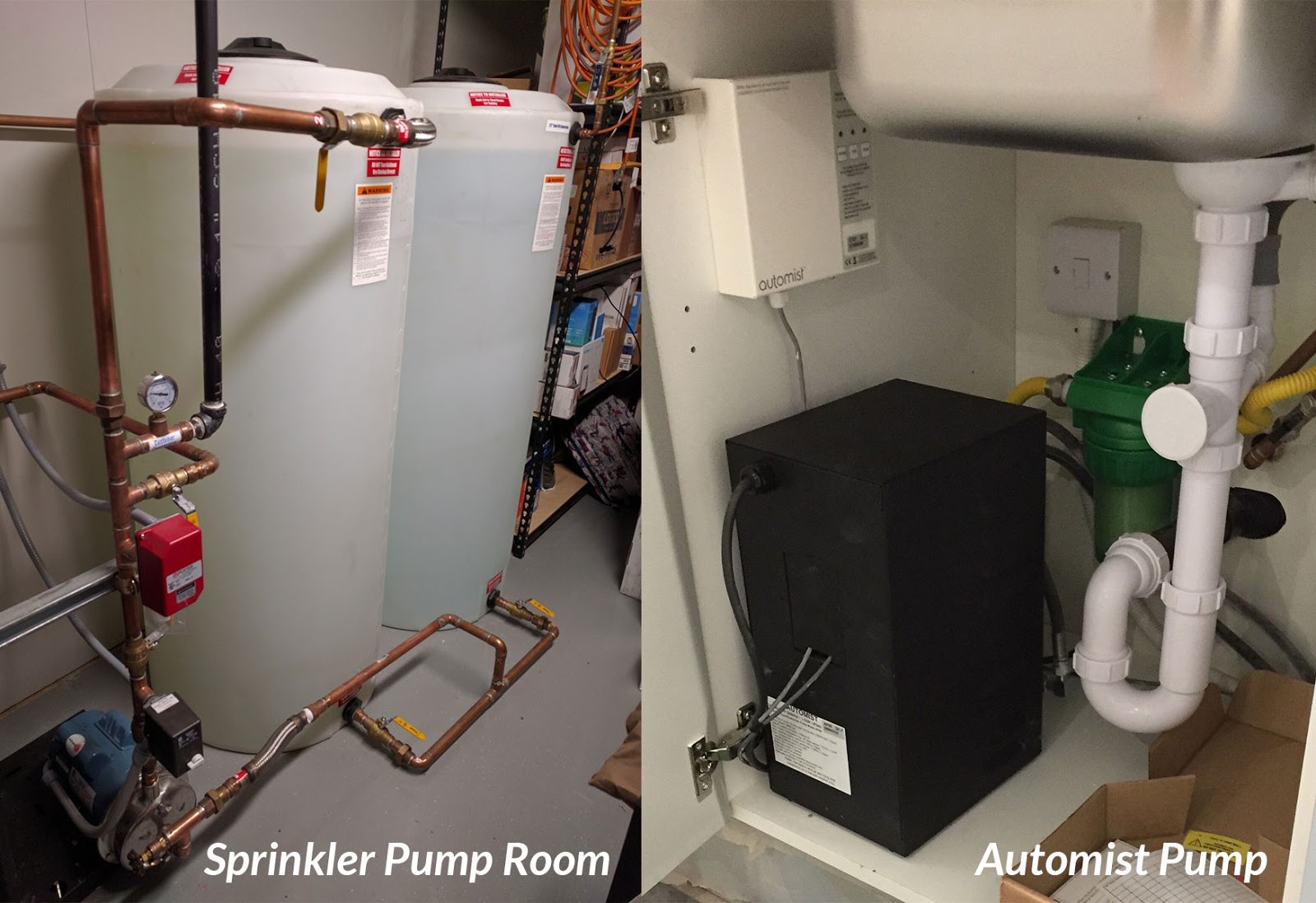 Minimum Guaranteed UK Water Supply (OFWAT)

Automist's Water Specification

Traditional Fire Sprinkler's Water Specification


9 litres
per minute


6 litres
per minute


60 litres
per minute

1 bar
pressure
 

1 bar
pressure
 

2 - 3 bar
pressure