Enabling open plan flats with Automist
Automist Smartscan & enhanced detection can be used to meet the fire safety regulations in open-plan flats
There's a lot of demand for open-plan flats, but building regulations can make it difficult for them to get approval. Let's look at this, and how Automist Smartscan and enhanced detection can be used to solve the problem. 
The National House-Building Council (NHBC) Foundation commissioned a study by BRE (Open plan flat layouts – NF 19) that has produced a set of templates for designers of open-plan flats to follow. It tackles key areas including layout, enhanced detection options, room size, travel distances, the use of fire sprinklers, and even occupant behaviour.
Three flat types were assessed:
a one-bedroom flat or bedsit
a medium-sized two-bedroom flat
a large three-bedroom flat
Within each type, three layouts were put to the test:
an approved document B design
an open-plan design with enhanced detection
an open-plan design with enhanced detection and additional sprinkler protection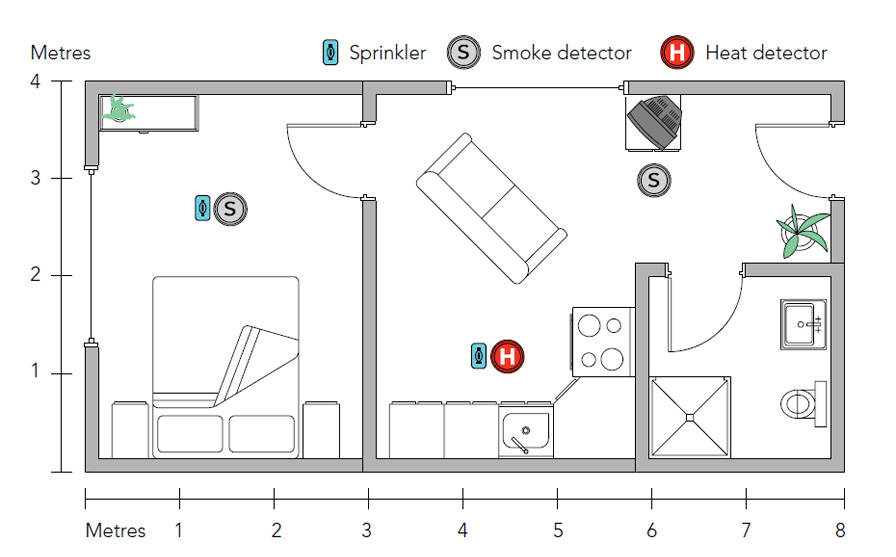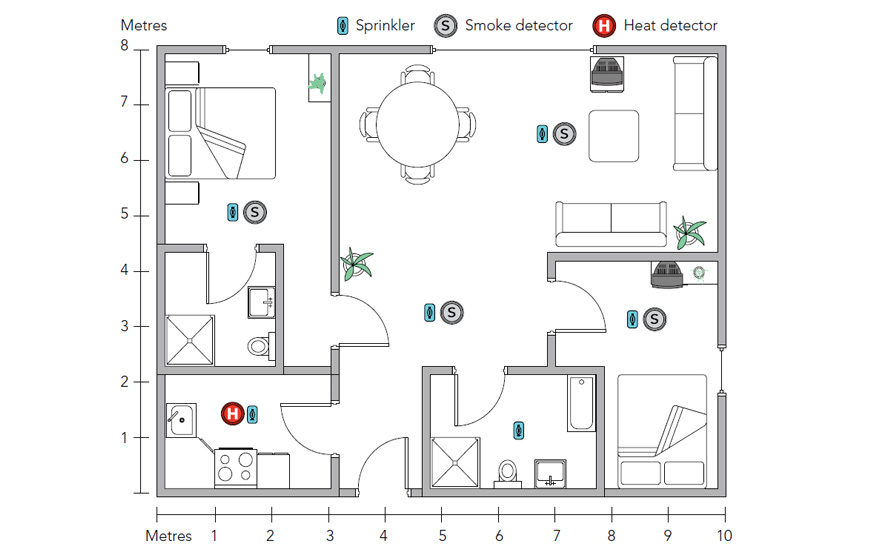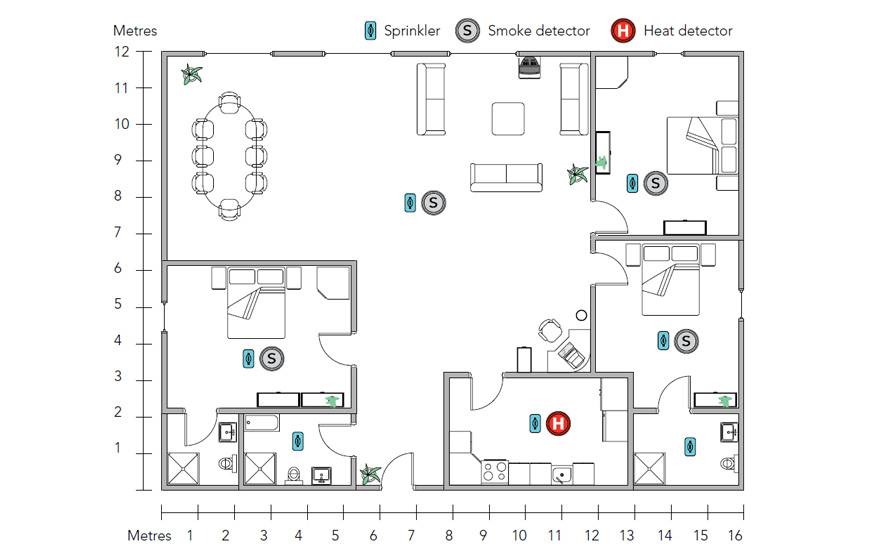 These designs were evaluated using CRISP, the BRE evacuation and fire spread computer model. It is a Monte Carlo model of entire fire scenarios and concluded that enhanced detection alone was not enough to meet the requirements of the Building Regulations but that open-plan flats with sprinklers, or equivalent Automatic Water Suppression System (AWSS), and an enhanced detection system could provide a level of safety that was at least as good as that of a non-open-plan approved document B-compliant design.
Automist complies to the code of practice for fixed water mist fire protection systems: BS 8458: 2015 as validated by the BSI Verification Certificate, VC 780009. This can be used in accordance with the recommendations of BS 9991:2015.
There are a number of qualifications to the conclusions and examples put forward, like the results should not be extrapolated to larger designs, and variations should be justified on a case by case basis. However, it did demonstrate that a fire engineered approach can be used to justify open-plan flats and meet the functional requirements of the Building Regulations.