Back to FAQs
What is Regulation 7, and how can Automist meet its requirements?
Regulation 7 provides guidance on materials and workmanship, i.e. the use of the appropriate materials for a construction and how those who are working on the building must behave in a workmanlike manner. It outlines a number of ways to assess the suitability of a material for use for a specific purpose. 'Building a Safer Future: An Independent Review of Building Regulations and Fire Safety' by Dame Judith Hackitt contained a diagram that outlined the process.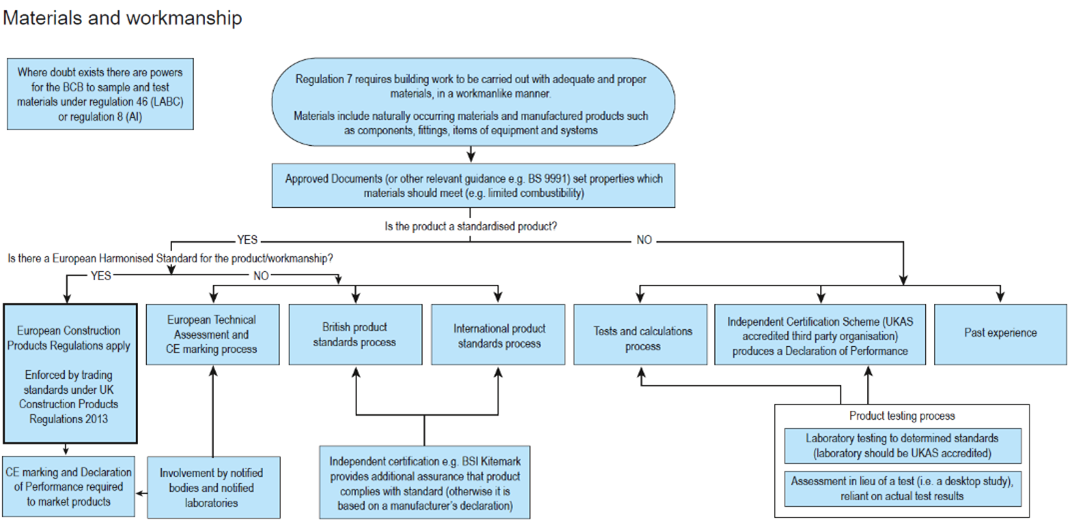 Automist and Regulation 7
Regulation 7 states that either a UKAS or an equivalent accredited national laboratory can demonstrate the performance of a product for its intended purpose, and if the declared performance of a product is suitable for its intended use, the building control body should not prohibit or impede the use of the product. Plumis' Manufacturer's Declaration of Conformity (MDOC) details how Automist conforms with BS 8458
Disclaimer: This information is not intended to be a comprehensive guide to all of the aspects of the building regulations but rather a useful source of background information. Whilst every care has been taken to ensure that the contents of this post are correct at the time of publication, it should never be used as any form of substitution for the guidance documents. Plumis shall be under no liability whatsoever in respect to the contents of this post. It should be noted that there may be specific additional requirements dependent upon local authority building regulations and/or fire authority.