Back to the comparison table
Automist uses an infrared sensor to detect the fire using our proprietary, intelligent fire detection algorithm. It can operate earlier, before the temperature required to burst the glass bulb of a traditional concealed sprinkler, helping to reduce smoke and maintain survivable conditions.
A reliable integrated early warning smoke and heat combination alarm is part of every installation to raise the alarm long before the fire emerges. This sensor can be coupled with a communications device for remote monitoring to inform the 'responsible person' or call for help.
 

The introduction of electronics to active fire suppression means we can achieve much more than traditional systems—for example, Automist Smartscan records and stores a timeline of events when activated. Every time the detector is triggered, it is logged on our internal memory system. If the intelligent nozzle scans, our system logs this too and captures the temperatures recorded by the infrared sensor. This data helps provide a more informed account of what happened with any fire incident – which can be beneficial when making any insurance claims – but we are also using the data collected to optimise further and enhance our algorithm.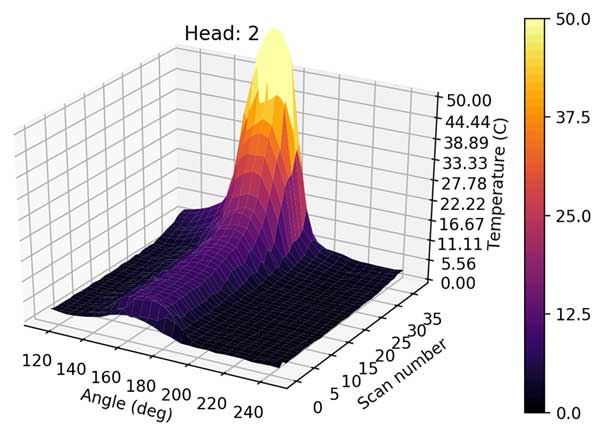 In addition to this, our system can also self-diagnose; meaning it will inform you if any key components are faulty and require maintenance. We also keep a database of every installation, including a layout plan and an equipment log. This is invaluable when identifying batches of stock, installations by individual engineers, or the last service date. This golden thread is a live digital fingerprint accessible to all stakeholders.