---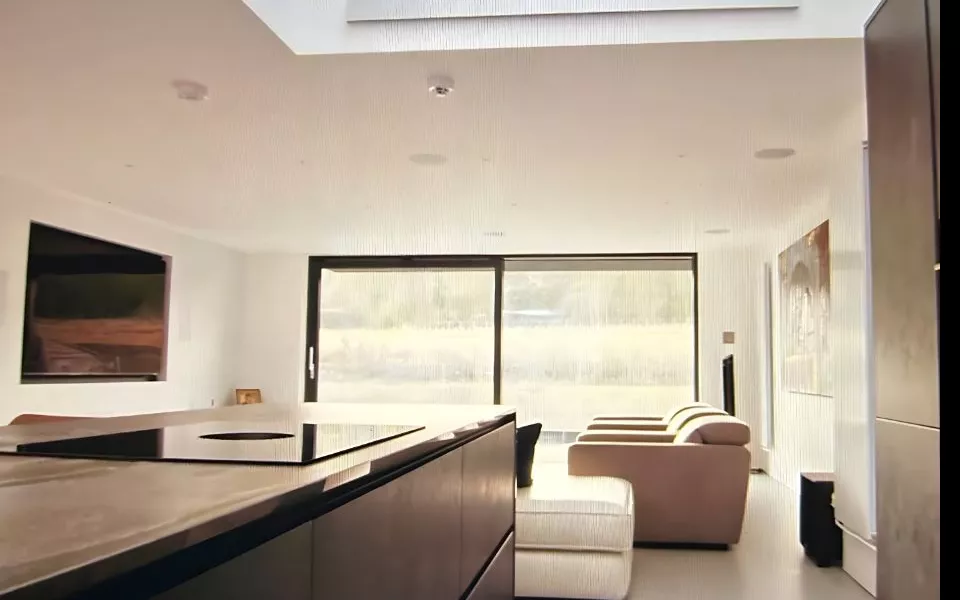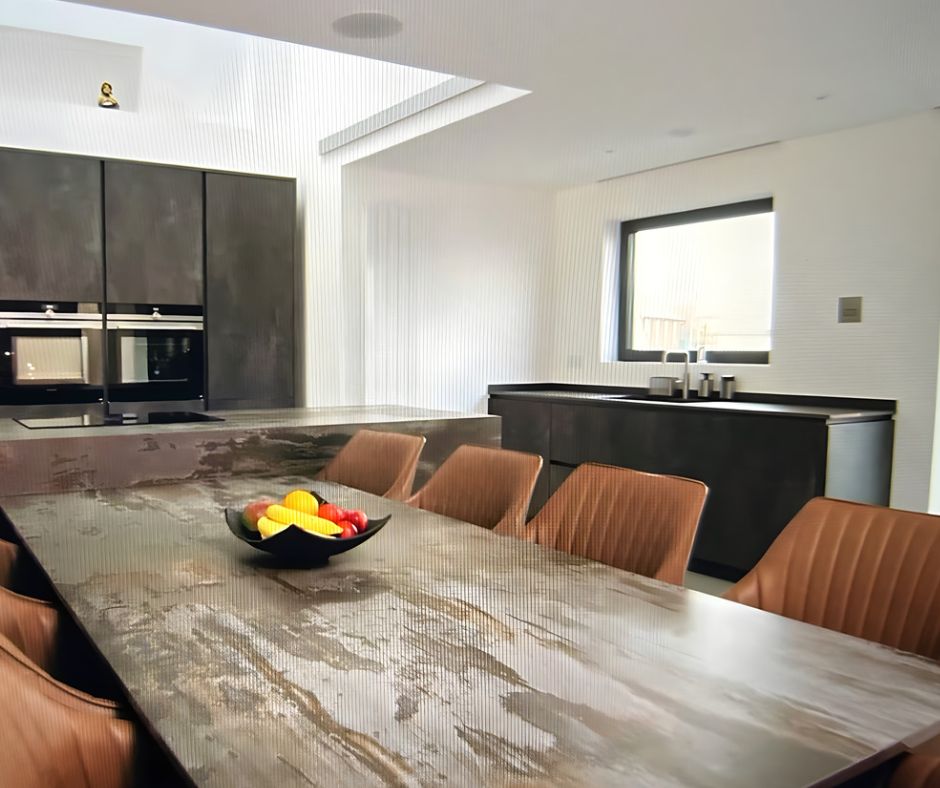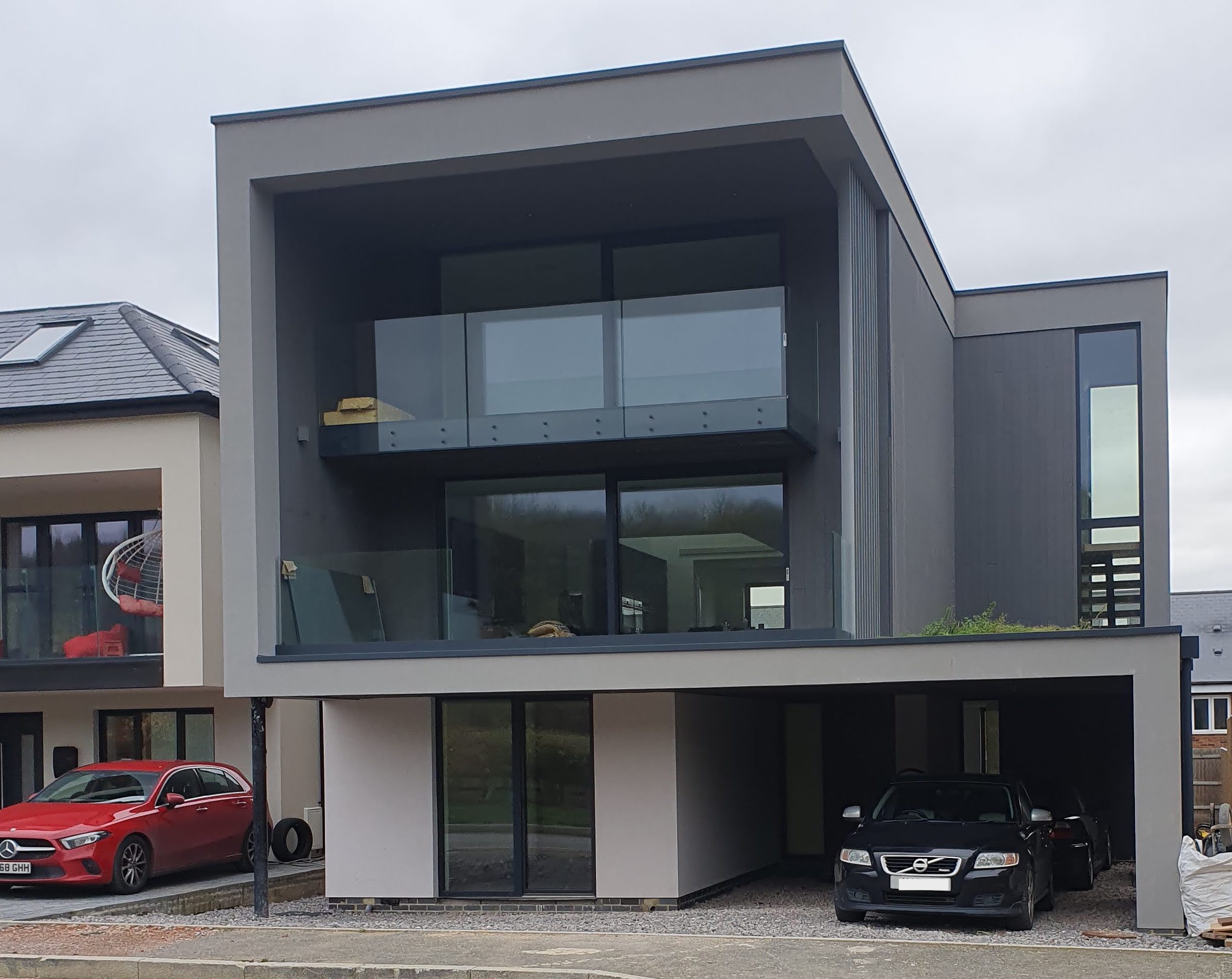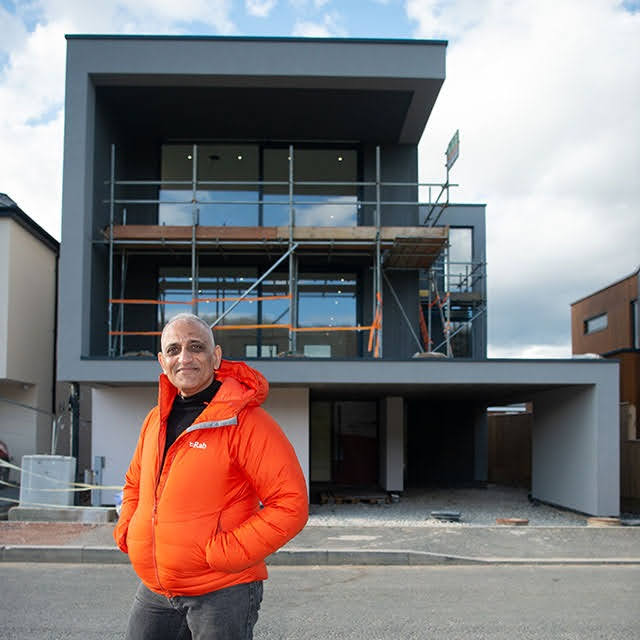 Automist was selected to provide fire protection to a self-build home featured on Grand Designs: The Streets in Oxfordshire.
The challenge
Jitinder Hari was building his forever home, at a picturesque site in Bicester, Oxfordshire, which was the focus of Channel 4's Grand Designs: The Streets, hosted by Kevin McCloud.
The Graven Hill project is the first-of-its kind in the UK, with Cherwell District Council purchasing the land to sell off as plots ready for self-builders to break ground.
Featuring in the second series of the show, Jitinder had a very clear vision for his home and was keen to take advantage of the stunning, surrounding views by flipping the layout and having the main living space in the middle of his three-storey home. He also wanted an open-plan space that would be perfect for entertaining.
The property was being constructed off-site with giant insulated wooden panels that would then be reinforced with steel beams. With guest bedrooms and utility space on the ground floor, the second floor would be home to an open-plan kitchen and living room with balcony and terrace. The third floor would then accommodate the master bedroom and home office, again accompanied with a balcony.
Opting to project manage the build himself, Jitinder soon discovered that he would be required to install a fire protection system to meet stringent building regulations and to protect the means of escape. With only a centralised staircase in the property, regulations required coverage of all areas open to the sole escape route in his home.
Jitinder knew he needed to find a functional, regulatory approved system that would not only satisfy requirements, but would be discreet and fit with the modern aesthetic of his home – without compromising safety.
Approach
Jitinder's architect mentioned Plumis' watermist fire suppression system Automist and connected him with MCFP, an approved installer.
An in-person demonstration of Automist was arranged so that Jitinder could learn more about how the system works, the process of installation and to ensure that the system would meet regulations while complementing the aesthetic of his custom build home.
MCFP devised a full bespoke design for the Grand Designs project, which accommodated the large open-plan living space and broad thoroughfares in the property.
Jitinder was eager to learn about the system fully, saying: "If you're installing something that will save my life, I need to know how it works."
Outcome
Despite Covid-19 restrictions at the time, slightly extending the duration of the project, Jitinder and MCFP built a strong and collaborative working partnership.
The system installed at Graven Hill covered over 78 square metres of the property, using three Smartscan sprayheads, with nozzles that can deliver upwards of 5.6 litres of water per minute when operational. The dense mist of water displaces oxygen, aiming to rapidly suppress the fire.
When speaking of the Automist system, Jitinder said: "The level of detail that Liam and MCFP went to was impressive. They knew how important this project was to me, so they wanted to make sure the result was exactly as I wanted it.
"I always wanted to work with suppliers and contractors that were as invested in the project as I was. I was also keen to find a UK 'homegrown' business that provided a radically different option to overcome the fire safety challenges at my Grand Designs home – I've already recommended Automist to a few of my self-build contacts."
If you are interested in knowing more about how Plumis' Automist technology help meet building regulations and support in creating seamless open-plan design, get in touch on 020 7871 3899.
---