Back to FAQs
What type of detectors can be used with Automist?
Detection components can be:
Wired detector
Wireless detector
Wired detector
A 24-volt wired connection shall be made between the detector and the sprayhead location using fire-protected cable. The following wired detector is compatible with the Automist system:
Wireless detector
The Plumis Hydra Wireless Detector DT01 is a custom version of the Apollo multicriteria smoke + heat alarms 51000-150 / 51000-357 which is designed to EN 14604:2005 and UL217 respectively. The Plumis DT01 includes a proprietary 2.4GHz wireless communication to the sprayheads to indicate there is a potential fire. The combination of a smoke alarm with a temperature sensor improves response times for both flaming and smouldering fires as well as reducing false alarms from certain nuisances such as cooking fumes. It is CE Marked to the harmonised European standards that apply to this alarm. 
Important! If any wireless alarm connected to Automist Smartscan Hydra is removed or faulty it will cause the system to enter fault mode and sound. This condition can be hushed for 12 hours by pressing the STOP button but only be permanently removed by addressing the fault.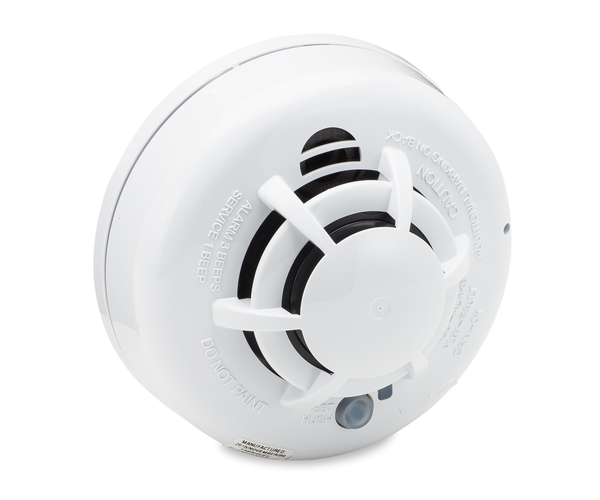 Key Features:
Multi-criteria optical smoke and heat fire detector
Detector fault detection, tamper detection, dirty detector, freeze warning, battery low warning
Wireless alarm and status connection to Plumis Hydra Spray Heads
Built-in 85 decibel sounder
Hush/test button
Requires 3 AAA alkaline batteries (included)
2.4GHz band operation frequency, Plumis proprietary encrypted comms, uniquely coded to Hydra controller during system commissioning
Compliant to EU Radio Equipment Directive (EN ETSI 300 328, EN ETSI 301 489-17, EN50131-4)
Designed to EN 14604:2005 and UL 217 standards
Operating temperature 4C to 38C
Relative humidity maximum of 90%
Dimensions: 125mm diameter, 63mm height
Installation guide: Apollo 51000-355 / 51000-357 Wireless Smoke Heat Alarm
Read next - How is Automist commissioned and when is this required?

Back to DIOM section overview