Automist Product Registration
Registering your Automist unit is quick and easy, just fill in the form below.
Why Register?
- To ensure you can take of full advantage of the manufacturer's warranty
- For product updates or essential bulletins
- Learn key information about how your system works
- Registered users get annual email reminders to have their system recommissioned as part of the systems routine maintenance.
Disclaimer: We will always strive to deliver the maintenance reminders on time and on an ongoing basis. However, technical and human errors do occur. For this reason, you should not rely solely on our service. Please ensure that you maintain your own reminder diary for testing your fire safety equipment, this can be arranged with an Authorised Reseller Installer.
---
Key product information
Download instructions - User Guide.pdf
---
What to do if the RED fault LED is beeping and flashing on the controller
IMPORTANT! Tampering with the system can inadvertently prevent the system from working which could lead to death or injury.  All installation procedures and maintenance must be carried out by an Authorised Automist Installer (with a valid accreditation certificate).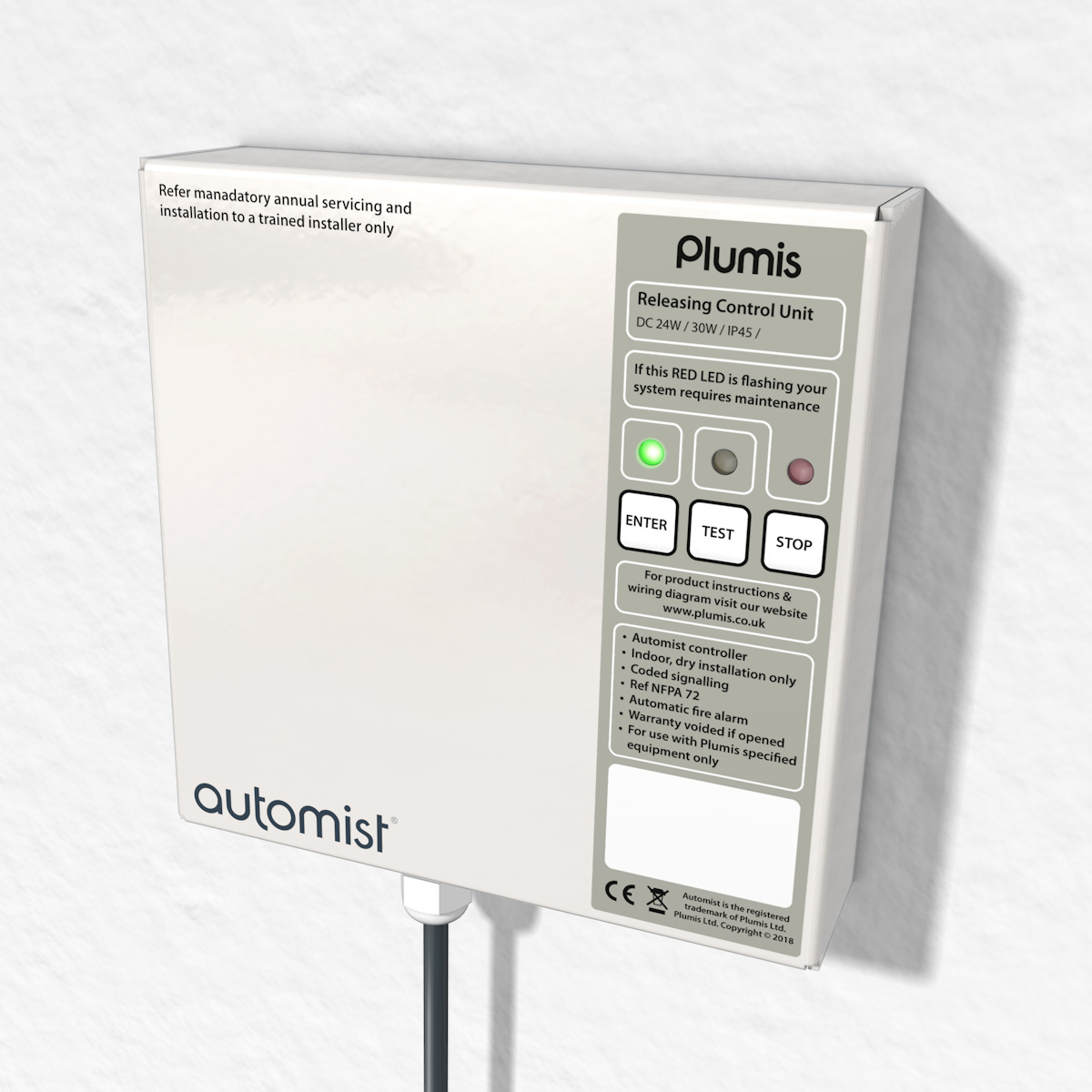 During NORMAL operation your controller will have a solid green LED lit.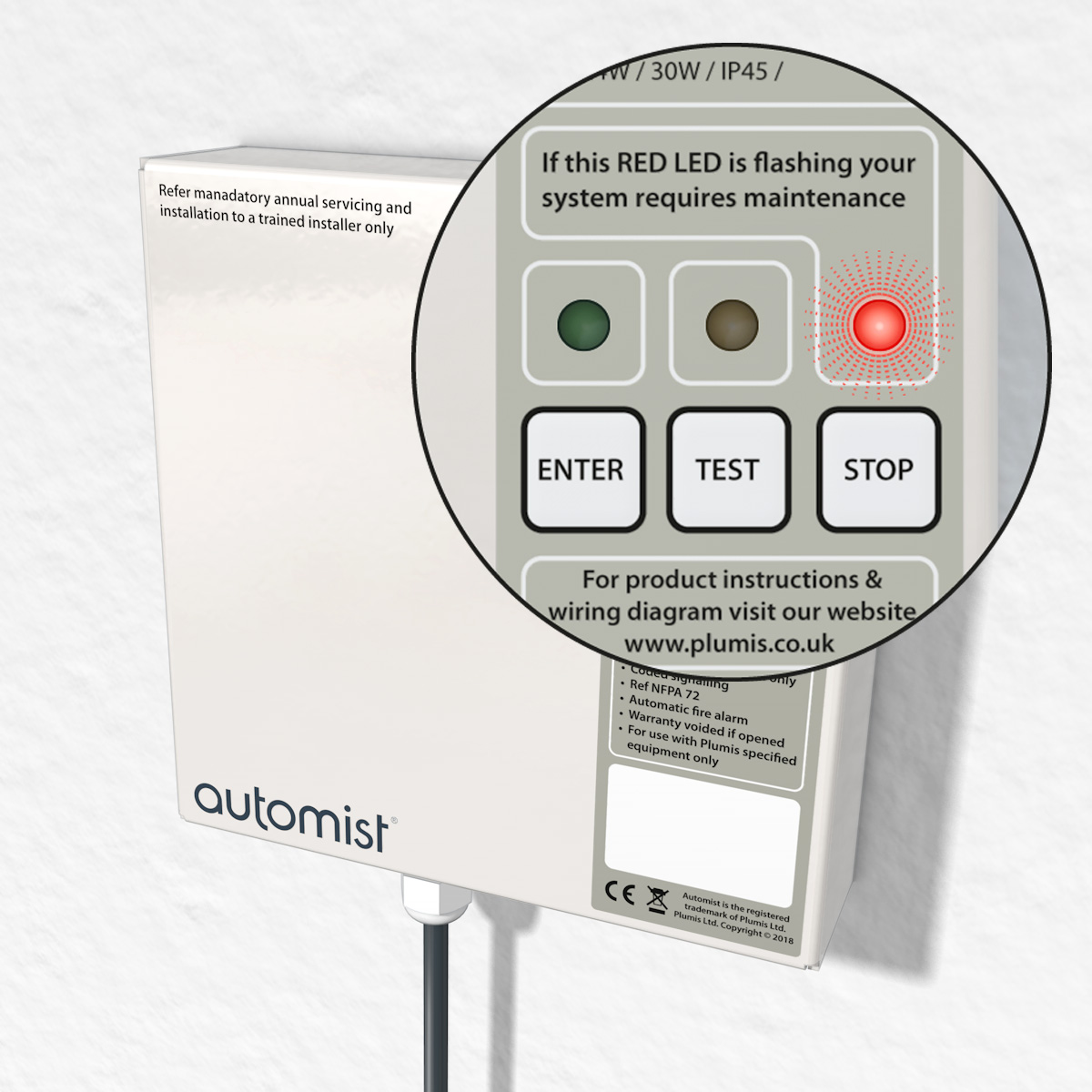 However, if it goes off and you need to stop it, press the STOP button
 
If the RED fault led is flashing and beeping:
6 Beeps = Your alarm battery has run out (see Alarm Maintenance below)
7 Beeps = Your alarm is in fault mode (see Alarm Maintenance below)
8 Beeps = An alarm has been removed from its base, please replace it
You can temporarily HUSH the controller by pressing the STOP button, however, you should address the fault ASAP.
IMPORTANT! If the controller flashes and beeps with any other frequency, please contact your Authorised Reseller Installer immediately.
---
Automist Wireless Alarm Maintenance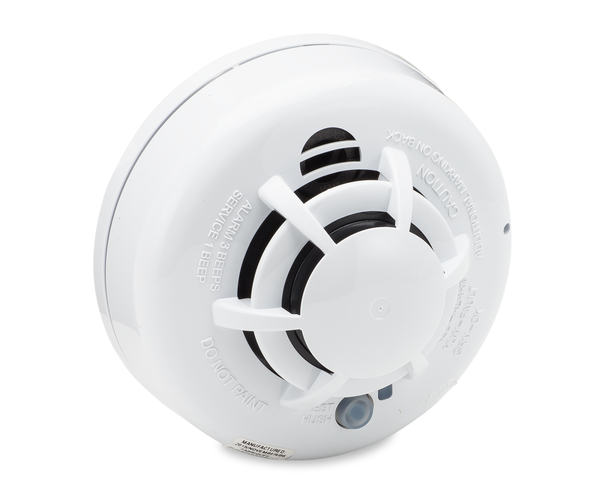 During NORMAL operation your alarm will flash green every 12 seconds. It will flash red when ALARM OR TEST mode, and yellow when in FAULT (your controller will also beep and flash when this occurs):
Flashing yellow every 4 seconds - Alarm Trouble 
Remove and reinsert the batteries to restart the alarm. If the error persists a replacement alarm will be needed.
 
Flashing yellow every 8 seconds - Dirty Alarm
The smoke sensing detector is dirty and cannot operate correctly, clean the detector with a vacuum cleaner. If cleaning does not restore the alarm to normal operation the alarm contact your Authorised Automist Installer.
 
Flashing yellow every 12 seconds with a chirp every 48 seconds - Low Battery
The Wireless Smoke Heat Alarm is powered by 3 AAA batteries and will stay in this state until the batteries are replaced. Pressing the hush button will silence the chirps for 12 hours. The batteries should be replaced with fresh ones when the chirps begin. 
N.B. Removing your alarm from its base will trigger a tamper error on the controller (8 beep pattern).